13 people. 3 vegetarians and 1 vegan.
1 pot roast. 1 ham. 1 turkey.
What is a family of 13 going to do with all of that meat?
That was the million dollar question this year as we celebrated Christmas together.
And as it turned out, pound after pound of meat was cut, bagged, and sent home with the meat eaters.
Its hard for meat eaters to understand vegetarians/vegans. After all, they've always eaten meat – how can they change their ways?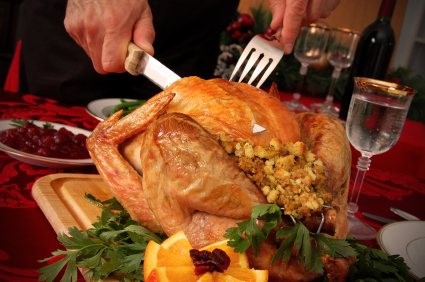 But eating vegetarian isn't a chore, it isn't hard to do, and it isn't something you have to stick with. Its a choice. An one we're happy to make.
And so as we sat around discussing our new-founded situation, some interesting conversations took place.
Like the one about healthy lifestyle. By cutting out the chemicals you receive from a diet in meat and dairy, you can start feeling better. Migraines go away and you begin to lose weight. Lets face it, you can't eat enough veggies to keep the weight on.
Or the one about how hard it is to eat out anymore. Have you tried to eat at a chain restaurant? Even a place where you would expect to see more vegetarian – Olive Garden – offers predominately meat based meals. Here in America, we're meat based. And to find anything other than that is a chore. So its easier … and healthier … to head to the grocery store and make it yourself.
Will it change the way we eat our next holiday meal? We'll see…