Don't you just love it when a friend gives you a call and asks if you want to join them out for dinner?
That used to be one of my favorite things. In fact, we did it quite frequently.
But when we moved to the vegetarian lifestyle, that simple act became a little more frustrating.
Because when people head out for dinner, invariably they choose a common household named restaurant, one that has a lot of options for everyone in the party.
And those brand name chain restaurants are very rarely set up to meet a vegetarian diet.
They are extremely un-vegetarian friendly.
Dear Chain Restaurant Owners: Vegetarians eat out too.
We don't mind spending money on a high-quality meal. We would be happy to make you a regular on our list of places to visit. We want to eat out with our friends and have a nice meal too.
But you make it difficult. Impossible in some cases.
Why don't the big chains offer more?
I found a list of the biggest chains in America. Based on profits and size, here are a few of the top restaurants. This is what they have to offer if I choose to eat there with my family and friends.
Texas Roadhouse
According to their online menu, I have one choice as a main course option: a veg plate where I get to select four side items. A baked potato with cheese and bacon? Nope, not vegetarian-friendly. Chili? Nope, meat base. Okay, so I'll have a house salad, applesauce, fresh vegetables, and maybe some seasoned rice (depending on what it's seasoned with.) Not very appealing for a night on the town.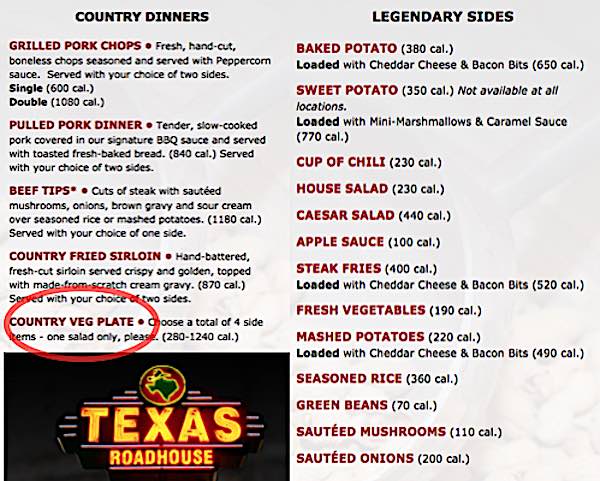 LongHorn Steakhouse
Let's give LongHorn Steakhouse a try instead. Carnivores love their steakhouses; it's often a place people go to unwind and relax after a long week of work. But can a vegetarian join their carnivore friends?
Salad? Nope, it all has chicken or steak. Entrees? Nope, it all is meat based. Soup? The Broccoli Cheddar may be an option for vegetarians, not vegans. French Onion usually is beef broth based, so that's probably out. A couple of sides is the only option.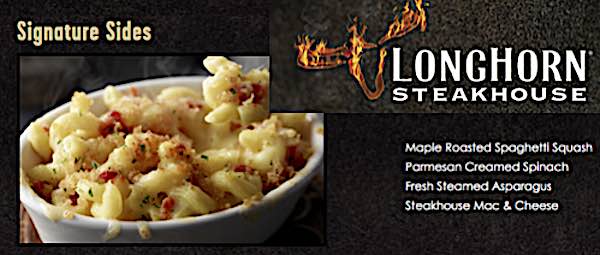 Cracker Barrel Old Country Store
Cracker Barrel is synonymous with home cooking. I associate Cracker Barrel with road trips; it was always the perfect place to stop when driving all day. It became our go-to restaurant for good value – before we went vegetarian – because it offers a little something for everyone at a reasonable price. But does it offer something for the vegetarians?
Chicken rules the roost in just about every item on the menu. Meat and potatoes are the staples. I dug deep looking for options and was faced with similar circumstances as the other chain restaurants. Head to Cracker Barrel, and you'll be limited to ordering a few of the sides. And that's after making sure they don't mix bacon in, or use a beef broth as the starting point. Mmm, doesn't a plate of corn sound good?

Red Robin Gourmet Burgers
Created near where my hometown, Red Robin was a staple in our family pre-vegetarian days. It was a great place to bring the kids, a fun option when you had all different ages and meal options in your party.
But those days ended when we became vegetarian. Red Robin does cater to gourmet burgers, but we've been to many vegan burger joints that have "burgers" to die for and no meat in sight.
At Red Robin, our choice is from one: a veggie patty. To be fair, you can substitute the veggie patty into other burger option choices. But that's an afterthought. The choice wouldn't be specifically designed for a vegetarian sandwich. The soups and salads are all meat based. We could go with the side option – a house salad and a side of steamed veggies, please. Um, no.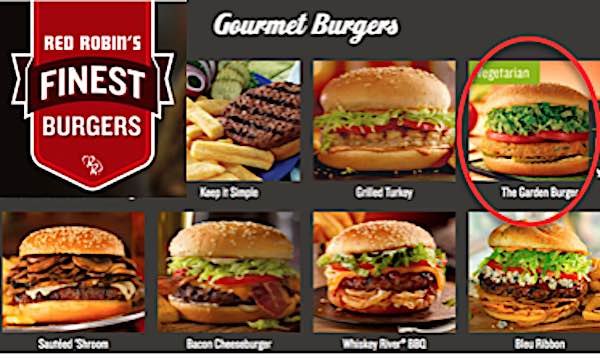 Red Lobster
In my experience, seafood restaurants are by far the least friendly restaurants for vegetarians. Red Lobster is no exception. Every meal they produce contains fish or meat. You can't find one item to order if you are a vegetarian.
I've had people justify it by saying they are a seafood restaurant; you should expect seafood at a seafood restaurant. And I agree. They specialize in seafood and therefore it should be their primary focus.
But what about friends? When people head out to eat, many go in groups. If a friend calls up and asks you to join several friends for dinner and you know it's at Red Lobster, you probably won't go. And in fact, groups often think twice about inviting you if they have Red Lobster in mind.
Not friendly at all.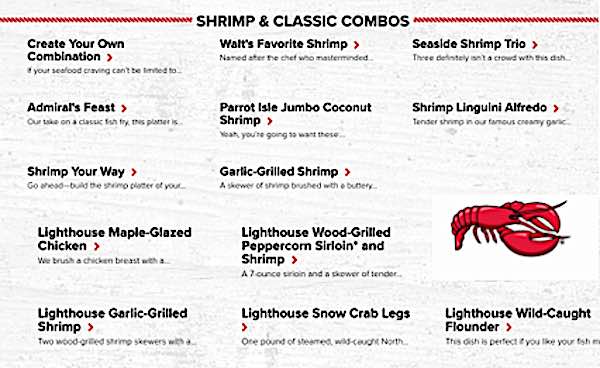 Outback Steakhouse
Mmm. All that good food from down under. It's great … if you want steak or fish. Once again, it's a menu filled with meat, meat, and more meat.
I had to look far and wide on their website (because I haven't eaten there in years thanks to their lack of vegetarian options) to find something edible for a vegetarian. And once again, it came down to side dishes. Yes, the potato had bacon on it. The two kinds of soups had bacon or chicken. So I guess it's a side salad and a side of veggies again.
Um, no.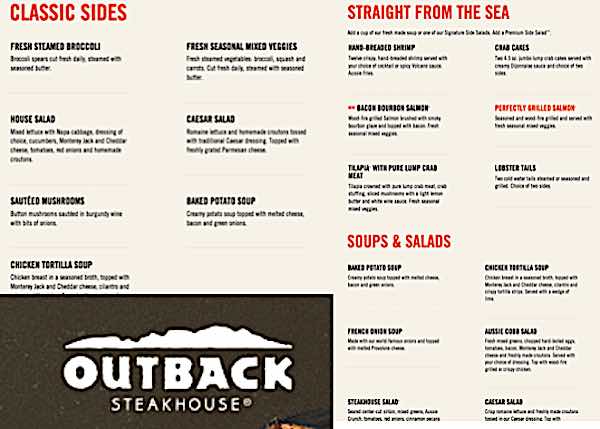 What's a vegetarian to do?
Change the way chain restaurants think, of course. (Will posts like this one have any impact over time? We'll see.)
You can do that by asking your waiter up front what vegetarian options are available every time you sit down for dinner. The more the staff hears the question, the more it will make its way back into management. Over time, change will occur.
The other option is to make a statement with your wallet. Introduce your friends to vegetarian-friendly chains instead.
A lot of work still needs to be done in this area too. But places like PF Chang's China Bistro does well by offering a variety of appetizers and entrée selections. They're vegetarian lettuce wraps are to die for. Olive Garden is also an option, allowing you to choose their soup and salad option with minestrone soup, which makes a super lunch, or create your own pasta plate with one of several vegetarian sauces.
What are your favorite vegetarian-friendly restaurants?