My meditation teacher has a daughter at Lewis and Clark. When she found out we were heading to Oregon for the weekend, she gave me a few things to do.
"And you have to try a Voodoo Doughnut."
I did a few searches online for the top things to do while we were in Portland.
"You have to visit Voodoo Doughnuts. Its an experience."
So we added it to our list.
On the plane, we were surrounded by the Montana State University's girls tennis team. They talked about what they were going to do while they were in Oregon.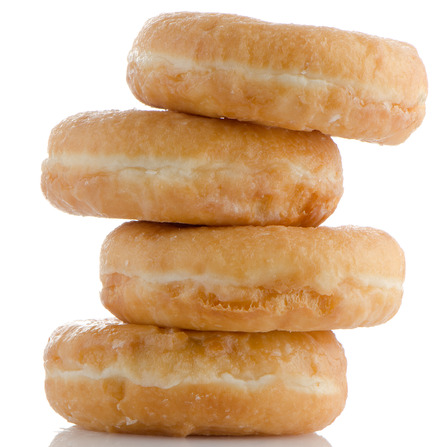 "We have to get Voodoo Doughnuts tomorrow morning."
Then came the bus ride over to pick up our rental car.
"Two things you have to see while you're here," said our driver. "Powell's bookstore and Voodoo Doughnuts."
Check. And check.
Yep, we added it to our list, and following one of our college tours we asked Siri how to get to Voodoo Doughnuts. A few minutes later and we found ourselves walking through the door.
Of course Fallon had to have the Voodoo Doll. And after "pretzeling" it multiple times, the magic had taken its toll.
Me? I stuck with something a little less "magical". But the sky is the limit in this fun-filled place. You can have everything from plain, to R-themed, to vegan.
Is it worth the drive? You bet! The doughnuts were great, and the experience was something we'll be talking about for a long time.