Want to convert to a vegetarian lifestyle? We've found it to be much easier to eat at home than it is to eat at a restaurant for every meal.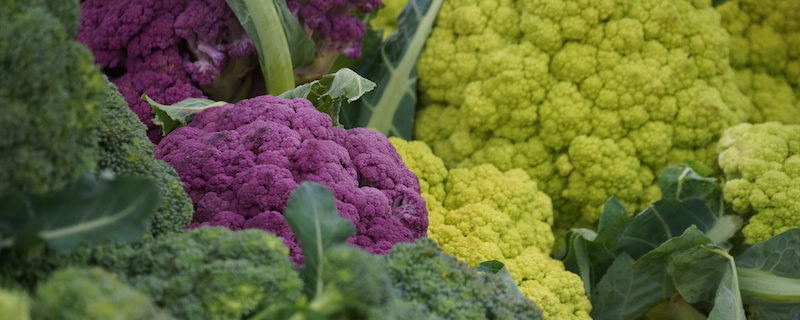 Why? Because most restaurants don't cater to a vegetarian lifestyle. Sure, they offer a meal or two. But in most cases, they aren't the most nutritious (or the most appealing) meals on the menu.
To really start living a vegetarian lifestyle, your biggest opportunity lies in your local grocery store. And with just a few choices, your pantry and your refrigerator can be stocked with things that make meal planning easy and nutritious!
For most of us, we want to make the healthiest choices possible when it comes to the foods we put into our mouths. That's why we've learned to read labels and try to shop wisely.
Vegetarian lifestyles won't automatically make you lose weight. It is possible to be just as unhealthy as a vegetarian as it is putting anything into your mouth. Even Oreos are vegetarian, and we all know you can't survive on bags of Oreos and not have it impact your health and your weight over time.
When we're hungry, we head into the kitchen to find something to eat. And if you have the bad stuff there, you'll eat it. We all do it.
The key to becoming a vegetarian is to start with your grocery list. Because if the wrong items aren't in your reach, and only the good stuff is sitting in its place, you're more likely to eat the right foods.
Becoming a vegetarian isn't about restricting yourself from delicious foods. It's a process of exchanging the foods you love with other delicious foods that happen to be vegetarian too.
So check out the tips below to help make your next grocery list, keeping in mind that you can find the good stuff in just about any store in your neighborhood, no matter how large or small.
1. Go Wild With The Produce
The produce section is absolutely the most important section of the store when you convert to a vegetarian diet. Delicious and nutritious whole foods are the base of any meal plan you put together.
Always start in this section first and aim to fill your grocery cart with as many selections as you can. Don't just choose foods you are familiar with, add in a little of everything and use it as motivation to learn how to cook with something new. Google is the best tool we have – I often put in an item or two with the word recipe (i.e. broccoli cauliflower vegetarian recipe) and receive many flavorful recipes to choose from.
Avoid the pricey pre-cut items. Look for vegetables that are in season; that's where you'll find the best deals. If you find great deals, consider buying extra, freeze it, and use them in smoothies you create at home.
Keep a head of romaine and some kale in your fridge and you can enjoy salads all week long. I also keep several avocados on my counter. Drop them into a bowl full of kale, massage the avocado into the leaves, and you've got an instant great tasting salad dressing on a base you can add virtually anything to.
The produce section is the one place you can go wild, and purchase anything to your heart's desire. You'll want to do this several times a week.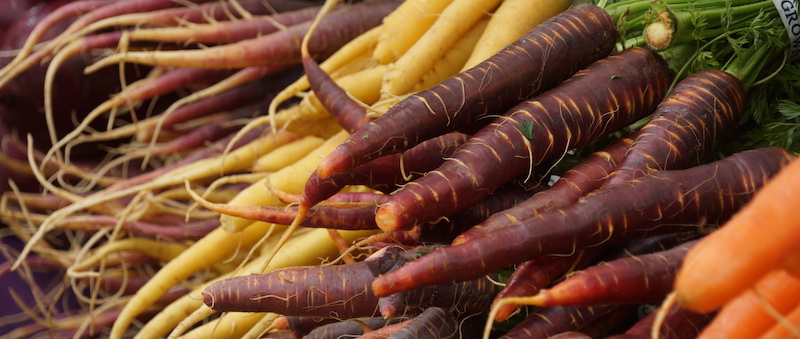 2. Select the very best proteins
The number one question everyone has when they find out you're a vegetarian is "where do you get your protein?" I've fielded that question from so many people, I've lost track of how many times I've answered it.
People are confused about where we get protein from because we're a nation of protein awareness junkies. Getting enough protein has become one of the most common conversations we have when it comes to food. But here's the thing; you can get protein in a lot of the foods you eat every day.
And when it comes to selecting plant based proteins, you don't have all the worries and warnings that come with meats. Yes, you should choose high quality proteins. Yes, you should choose whole sources and avoid processed options. But you won't have to worry about traditional problems associated with meat – salmonella, e-coli, listeria, campylobacter, etc.
Choose from a wide array of proteins, like quinoa, lentils, beans, peas, and seeds such as hemp, chia and pumpkin seeds. You can also use high quality plant based protein powders in your shakes and smoothies.
And remember, even vegetables contain a little protein. If your daily intake includes a variety of things, you'll probably never have to worry about getting enough protein.
3. Shop the aisles wisely
When most diet and health food gurus give you tips on how to grocery shop, they'll tell you to avoid the inside aisles. For the most part, that's true. However, there are many incredibly healthy foods if you know what to look for.
Think grains, herbs and spices. Think oatmeal, healthy fats such as raw almonds, almond butter, flax and other varieties of seeds, coconut products, and simple condiments like apple cider vinegar or mustard.
You can also find plain cocoa powder, canned pumpkin, unsweetened applesauce and other simple foods that are great additives to your cooking and baking needs.
The key to shopping the inside aisles is to purchase as close to whole foods as you can get them. Avoid anything with added sugars, any that include hydrogenated oils, and any food created with words you can't pronounce. Avoid all processed foods.
4. Choose frozen veggies and fruits too
Frozen fruits and veggies are often avoided, thinking they are less nutritious than whole foods you'll find in the produce section. Not true.
Frozen fruits and veggies are normally frozen right after harvest and rarely sit on trucks or shelves during the transportation process. So in many cases, they are even more nutritious than other packaging methods.
Like your raw fruits and veggies, look for bags marked organic to ensure you have high quality products without chemical additives. Look for frozen berries, frozen veggies, and even leafy greens for quick additions to soups, stews and smoothies.
The bonus is you never have to worry about any of this going bad. They'll last for months, depending on the quality of your freezer.
Here's Your Grocery List To Get You Started:
Produce:
Greens:
Spinach
Kale
Romaine
Swiss Chard
Veggies: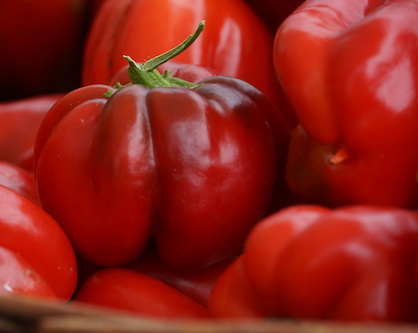 Asparagus
Broccoli
Cauliflower
Cabbage
Celery
Fennel
Squash
Peppers
Z
Fruit:
Berries
Apples
Pineapple
Lemons
Limes
Tomatoes
Cucumber
Bananas
Oranges
Grapefruit
Melons
Acorn squash
Spaghetti squash
Butternut squash
Pumpkin
Root Veggies: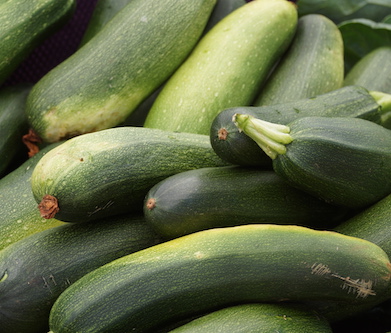 Sweet potatoes
Purple potatoes
Leeks
Beets
Turnips
Radishes
Daikon
Carrots
Onions
Garlic
Ginger
Proteins:
Lentils
Quinoa
Chia seeds
Beans
Peas
Hemp seeds
Pumpkin seeds
Plant based protein powder
Soy based products
Healthy Fats:
Avocado
Hummus
Coconut
Olives
Raw almonds and walnuts
Pumpkin seeds
Sunflower seeds
Sesame seeds
Almond butter
Raw cacao nibs or 85% or higher cacao content forms of dark chocolate
Remember, living a vegetarian lifestyle is about the journey. You'll have slip ups from time to time. You'll learn how to eat healthier the more you live it.