Mention you are a vegetarian and the first question you'll hear is "are you sure you get enough protein?" Yes, the world of vegetarianism revolves around thinking about protein, especially when you have a child who declares herself vegetarian at 3.
And rightfully so. Protein is important to a body. But is the best choice for protein meat and/or dairy products? Especially when there are so many plant based choices for protein.
If you're worried about protein in your diet, make sure you have each of these in your home and incorporate them into your daily diet everyday.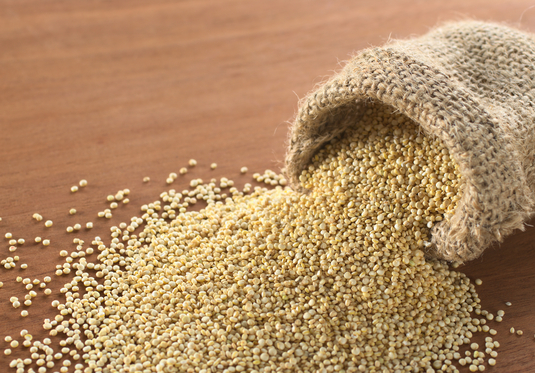 Quinoa
My newest love is Quinoa. In fact we eat Quinoa every day as I use it as a base for my homemade Quinoa Granola cereal. Quinoa is being called one of the superfoods of the future, is high in nutrients, and contains 14 percent protein by mass.
Almonds
Almonds are one of the best nuts you can eat. They are high in nutrients and a great source for protein. And once again, if you throw a few handfuls into your Quinoa Granola cereal like I do, you'll instantly receive all the benefits every day.
Peanuts
One of the fallbacks of parents everywhere is peanut butter. When kids are fussy eaters, a good ol' peanut butter and jelly sandwich is something that will put a smile on their little faces – and you know its high in protein too. Which is why you should be eating them as an adult too. A one ounce serving of peanuts (dry roasted without salt) has 6.7 grams of protein, is high in Co-EnzymeQ10, niacin, iron, calcium, riboflavin, thiamin and more.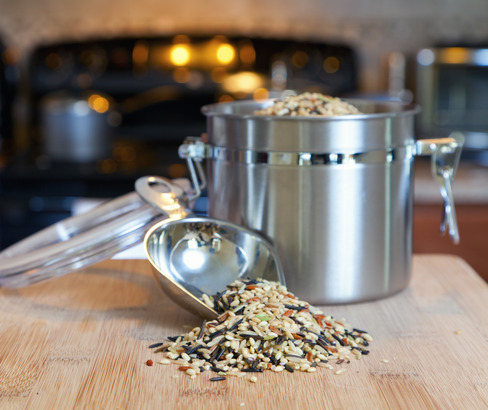 Wild Rice
Skip the brown rice – go for the wild rice instead. Wild rice has a higher protein content than most grains at about 6.5 grams of protein per cup.
Dark Leafy Greens
Yep, everyone always says you should eat your greens, and here is one more reason why. Dark leafy greens are high in beta-carotene, vitamins and fiber. They're also excellent sources of protein – have a bag of spinach  on hand and you'll always be able to add them to your meal.
Sprouts
Sprouts contain an amazingly high quantity of nutrients per calorie. And with over 35 percent protein, a handful of sprouts should be included in your salads and sandwich choices every day.
Beans
Beans come in many shapes, sizes, textures and flavors. They can be added to a salad, mixed in to form burgers, and wrapped up into sandwiches. They're one of the most versatile foods for vegetarians, and they are a rich source of protein too. Edamame will give you 68 grams of protein per cup, black beans will give you 15.2 grams of protein per cup, and chickpeas (garbanzo beans) will give you 14.5 grams.
Avocado
One of my personal favorites, avocados are rich in protein with 6.5 grams per fruit. They're also high in healthy fats and taste amazing in so many ways.
Chia Seeds
Chia seeds as 23 percent complete protein and are easy to use. I throw them into a lot of salads, and include them in my Quinoa Granola cereal as well.
Pumpkin Seeds
A one ounce serving of pumpkin seeds contains 9.35 grams of protein. That's over two grams more than an equal serving size of ground beef. They are also full of vitamins and minerals – vitamin E, K and B, high in iron, calcium, magnesium and zinc, and taste great too. Throw them in a salad, eat them as a snack, or add them to you Quinoa Granola cereal.