So what's the deal with soy? If you are vegetarian, and you've decided to bring soy into your diet, how do you determine if soy is good for you … or if soy is bad for you?
On a recent search, I found over 56 million records appear under the search term "is soy good for you", with an equally impressive 34 million records under the search term "is soy bad for you". And if you start diving into the conversations, you'll find the verdict swings both ways, sometimes in the very same article.
What's a vegetarian supposed to do?
I use soy in my diet. So as a vegetarian that is concerned with what I put into my body, I decided to do a little research.
The History Of Soy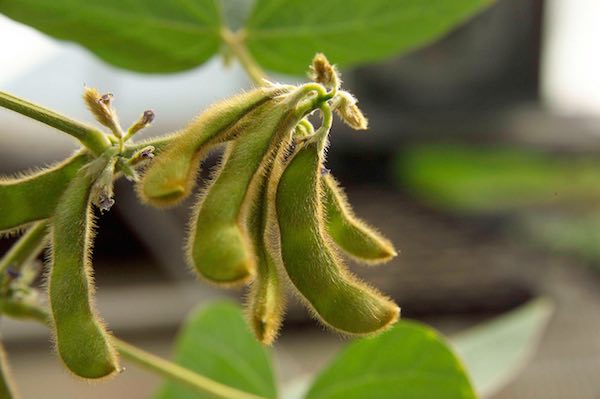 Soy comes from soybean, which is a species of legume native to East Asia, and widely grown for its many uses.
Soybean meal is a cheap source of protein, and is mixed in with prepackaged meals and with animal feed.
Soy is used for creating soybean oil (also known as vegetable oil)
It is used in food production, primarily as soy milk and tofu
It is used as a fermented food source, including soy sauce, fermented bean paste, matto and tempeh, among others.
While soybeans have been shown as a crucial crop to East Asia since record keeping began, they were introduced to North America back in 1765 by Samuel Bowen. Bowen was a seaman and joined the East India Company in 1758, working on a trading ship between London and China. After being accused of trading in restricted areas controlled by the Chinese, Bowen and his Chinese interpreter James Flint were held as prisoners for four years.
Upon release it is believed that they left China and struck up a deal in which they would start an agricultural enterprise in the Colony of Georgia. They arrived back in London in 1763, and the following year Bowen appeared in Savannah, Georgia with soybeans brought back from China. While he purchased land in 1765, his land was not ready for planting, so he requested his friend Henry Yonge plant the first crop of soybeans on Skidaway Island in spring of 1765.
As time went on, Bowen became a well known and well respected soybean farmer and entrepreneur. He received a patent for his new method of making soy sauce, and exported soy sauce to other colonies, England, and the Caribbean Islands.
As time went on, the soybean was mainly known as a forage crop, used as a source of oil, meal for feed, and for use in industrial products. That changed during World War I. During the Great Depression, soy was used to regenerate soil throughout the drought stricken farming communities throughout the United States because of its nitrogen-fixing properties. Henry Ford became a leader in the soybean industry, and hired chemists to begin producing an artificial silk, and through their research discovered a world of opportunity in the lowly soybean. By 1935, every Ford car used soybeans extensively in its production, for everything from fluids, to paints, to fabrics. He also developed uses for food, and through his direction the first commercial soy milks, ice creams, and nondairy whipped toppings were produced.
Is Soy Good For You?
The most common place you'll find soy is in the vegetable oil section of your local supermarket. Soybean oil and vegetable oil are often synonymous, with soybean oil often the only ingredient in products listed as vegetable oil. And while the term "vegetable" would make it seem like it should be a natural, good for you product, that's simply not the case.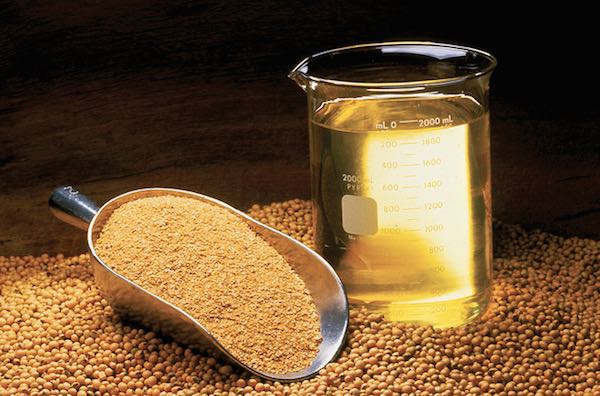 For a variety of reasons, vegetable oils should be reduced or eliminated from your daily diet:
They contain very large amounts of Omega-6 polyunsaturated fatty acids, which are harmful in excess
They mess with the fatty acid composition of the body's cells
They contribute to inflammation
They are loaded with transfats, which increase things like heart disease, cancer, diabetes and obesity
If you were to travel back in time hundreds of years ago, the average Omega 6/ Omega 3 ratio for food consumption was 1:2 to 4:1. In today's world, that ration has boomed as high as 16:1 and beyond. When cells aren't getting the fuel they need to survive, things can go terribly wrong. And because we're a fast food nation with many of our favorite foods fried up in vegetable oil day after day, lack is not something we experience when absorbing this into our diets.
So soybean oil may not be the best thing for your diet, but does that transfer to other soy products, such as tofu, soybeans, soy milk or soy cheese?
Soy foods have been consumed for thousands of years in Asian cultures. And while some studies will claim that certain types of soy foods may be better than others – fermented versus non-fermented – the fact is that both types are used throughout most Asian cultures.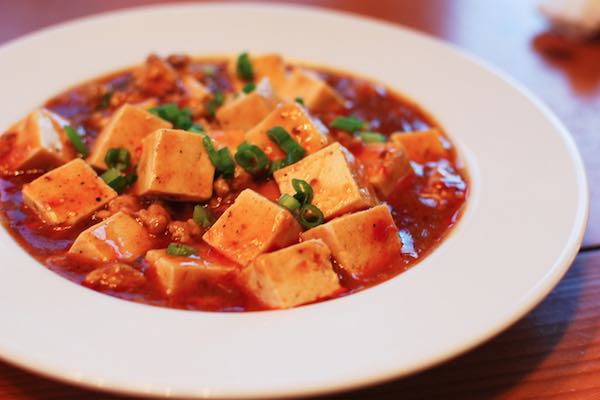 Fermented soy foods are usually found in the refrigerated section of your local health food store. In will include:
Tempeh – a fermented soybean found in cake-like sheets. They can be backed or grilled, and are often included with vegetables to create a full meal, such as on a sandwich or in stirfry.
Natto – often shaped in smaller, bit sized proportions, natto makes a great addition to soups or as toppings for rice dishes. It's a little stickier and sweeter than tempeh.
Miso – a thick, fermented paste that is usually sold in a plastic tub. It's great for a soup stock, and is often used in broths and sauces.
Tamari (shoyu) – a fermented version of soy sauce. Most soy sauce you will find in the supermarket has not been fermented; be sure to look for tamari and verify its been fermented to receive the benefits.
Non-fermented soy foods make up many of the most popular soy products on the market today:
Soy milk
Tofu
Soy cheese
Soy sauce (you must look for fermented soy sauce – tamari
Some articles will say all soy is bad. Others will say fermented is the best way to go, while non-fermented has its share of health concerns. And the rest will say there are benefits to all types of soy.
I personally take the approach of looking for natural soy products, as close to the source as possible. I no longer eat processed foods; I use the same approach with soy. If a food is overly processed and includes a multitude of ingredients, its best to avoid it. Or as Dr Oz says, avoid the Frankensoy products, like soy products designed to look like frankfurters, steak strips or other recognizable foods.
Overall, you'll find many articles online that link soy to cancers, kidney disease, allergies and asthma, cholesterol, diabetes, increases in estrogen … the list goes on. The best article I found online that showcases dozens of studies performed on soy based products to determine the effects or benefits soy has on the human body is here. It's worth looking through because to me it proves one thing – we simply don't have the answers one way or the other on the benefits of soy. My favorite quote from this site is the last paragraph:
So, there you have it! Soy may lower cholesterol, prevent breast cancer, and reduce many, many other medical risks. Genetically modified soy may cause allergies or pose other risks. Or eating soy—genetically modified or not—may have no effect at all. After decades of research, thousands of studies, and countless millions of soybeans sacrificed on the Altar of Knowledge, the Bon Appétit Prize for Indeterminate Science goes to Alternative Therapies in Health and Medicine for determining, in 2014: Soy consumption has possible health benefits and possible risks and more research is needed.
Couldn't say it better myself!
Which brings me to one more concern of soy …
What About Soy And GMO?
In 1995, Monsanto Company introduced a glyphosate-tolerant soybean that has been genetically modified to be resistant to Monsanto's glyphosate herbicides. In 1997, about 8 percent of all soybeans cultivated within the United States were genetically modified. By 2010, that number has jumped to 93 percent.
Dig Deeper: What You Should Know About GMOs
Therein lies a big problem.
While the United States Department Of Agriculture has adopted the position that genetically engineered soy is safe for consumption, the rest of the world hasn't followed suit. Extensive use of GM soybean crops has caused problems with export processes in many different regions. And consumers all over the world are questioning the safety of using GMO soy products on a regular basis. Yet the US maintains that GMO soy products are safe, but is that so?
Dozens and dozens of tests have been run over the years, but not all of the results state whether organic soybeans were used … or if they used soybeans that were genetically modified. Could the problem with many of the tests not link directly back to using soy in the diet, but instead be linked back to genetic modification of the soybeans instead?
Go back a generation or two; doctors used to tell us smoking was good for us. Pregnant women were told to smoke and drink to help relax. Did that make it right? Of course not. And with a little bit of research – and a little bit of coaxing from the general population – the guidelines were changed. They can change their minds all the time.
Only time will tell about the true benefits of soy, and the increasing risks genetic modification is causing to our food supply. But until then, I'll be adding organic soy to my diet.