The word diet is one of the most confusing words we use within the English language.
If you look at the definition of the word diet, you'll find:
1. Food and drink regularly provided or consumed
2. Habitual nourishment
3. The kind and amount of food prescribed for a parson or animal for a special reason
4. A regimen of eating and drinking sparingly so as to reduce one's weight
The word diet first began appearing in the English language in the thirteenth century. Diet was the word used to describe foods and drinks associated with nourishing the body; it was used to describe "a way of life". Diet was the reference used in helping a person create daily habits in order to sustain a healthy way of life.
In the Middle Ages, the word diet began taking on a new meaning. In addition to describing a way of life, it also began referring to regimens prescribed by a doctor. They were often fasts of one kind or another used in a regimented way to achieve specific health benefits. This is how the current popular definition of diet – linked to losing weight – morphed over time.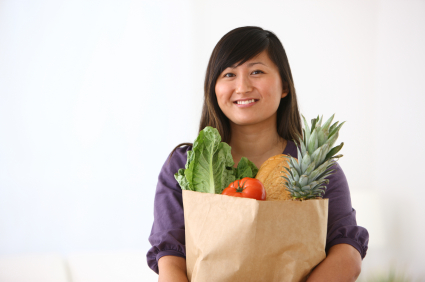 In our quest for living long, healthy lives, humans have always been searching for the perfect diet. Doctors experiment with certain foods, researchists study how basic nutrition impacts a body's health, and a new diet is born. But its not just doctors and scientists that get in on the act; it's a subject with so much meaning, you'll find everyone has a different viewpoint on what is good … and what isn't.
We started in the 1950s with a war on fats. Fats became one of the biggest nutritional evils in society, with low fat and no fat products flooding the marketplace.
To compensate for reduction in fats, food companies began adding carbohydrates instead. And of course more problems set in. As we began getting fatter and unhealthier as a society, the investigation began pointing the fingers in other directions.
When our society began a paradigm shift in the opposite direction, we witnessed an explosion of low carb foods making their way to the supermarket shelves. And even though these low fat/low carb diets are still a stronghold in our society, a flux of other diets have made their way to the forefront, many of them taking up space as fad diets that in many cases can do more harm than good.
Fad diets are defined as a diet regimen that defies logic, basic biochemistry or even appetite appeal. They usually are popular because they promote fast weight loss, and are usually easy to implement in the short term. People see results quickly, and can usually meet their weight loss goals on a fairly quick basis – perfect for the woman trying to get into a new bathing suit for her trip to a tropical location.
But the most important thing fad diets have in common is that they seldom promote long term success. As many as 95 percent of all people that try a fad diet will gain it back within five years.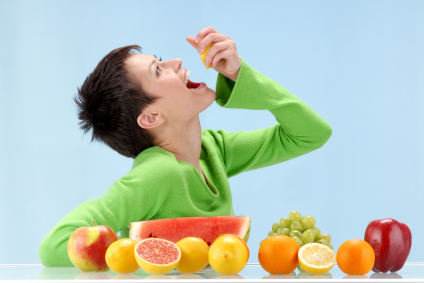 Fad diets take many forms.
You can find them related to specific food groups – how about the Grapefruit diet.
You can find them related to specific combinations of foods – the Zone.
You can find them related to eating at specific times – the Rotation Diet.
You can find them related to eliminating certain foods from your diet – removing carbohydrates in the Atkins diet.
Celebrities promote diets all the time – Suzanne Somers, Mario Lopez and Bethenny Frankel all have books that have topped the charts.
We have huge companies promoting their concepts (and foods) – Weight Watchers and Jenny Craig.
You can find them related to specific regions – SouthBeach Diet, Beverly Hills Diet.
You can find the in pill format – Clenbuterol and Qnexa.
But here's the thing, if any one of these diets actually worked and was the key to creating the perfect diet, would we currently have more than 1.9 billion adults 18 years and older overweight, with 600 million of them being listed as obese?
According to the World Health Organization, obesity and being overweight is an imbalance between the number of calories a person consumes, compared to the calories expended. Globally, people now have:
An increased intake of energy dense foods high in fat
A decrease in physical activity due to our sedentary lifestyles
If a diet attempts to decrease weight through food alone, it will never win the war of creating a healthy lifestyle. Only a combination of controlling food intake, along with increasing the amount of activity a person gets every day, will ultimately make a person healthier over all.
When it comes to diets, there are two things I know for sure.
1. You have to eat to survive.
2. Everyone has their own internal belief about what the right diet is for them.
Those two things haven't changed in thousands of years, and I don't foresee it changing much in the near future.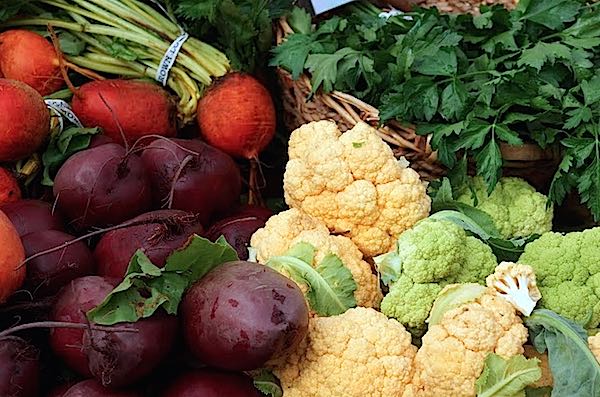 Over the years, I gradually began gravitating towards a vegetarian diet, really for two reasons.
1. My daughter declared herself vegetarian at three years old. She didn't like meat, and couldn't understand the concept of killing and eating another animal.
2. The more I researched the vegetarian diet to keep my daughter healthy, the more I saw its benefits, the more I implemented it into my own diet.
The difference between vegetarian and vegan diets
For starters, many people are confused by what the concept vegetarian and vegan really mean. I've had many friends state they were vegetarians, only to watch them consume a burger at a party or a picnic.
Vegetarians do not consume meat; this includes both land and sea animals. Yet most vegetarians will consume other animal products in some way – milk, dairy products, honey.
Vegans, however, will not consume any animal products at all. This includes eggs, milk, honey – everything that comes from an animal is off limits. A vegan's entire diet will be replaced with a plant based substitute.
Milk, for instance, can be replaced with a variety of substitutes, such as almond, rice or soy milk. Eggs can be replaced by other plant based products, such as unsweetened applesauce, vinegar and baking soda, dairy free yogurts, or simply replace it with an egg replacer you'll find at most health food stores. I've also used 2 tablespoons or cornstarch (only GMO-free) mixed with 3 tablespoons of water per egg.
Probably the biggest debate between people on a vegetarian/vegan diet, and non- vegetarian/vegan dieters is the ongoing debate of protein. A non-vegetarian/vegan will argue that they have to consume meat to get enough protein in their daily diet, but is that really so?
I fell into this trap early when my young daughter refused to eat meat. Would she have enough protein for her tiny body to fully develop? Could she sustain a healthy life with only a plant based diet? I quickly learned there was little to worry about.
Through all of my studies, I found there is a nutritional disorder from lack of protein – its called Kwashiorkor. Never heard of it? That's because it's most common in developing countries where people not only don't get enough protein in their diets, they simply don't get enough food. This condition is rarely found in the United States because frankly we're a nation of people overloaded with protein. Protein comes in a variety of foods, so as long as you eat a well balanced diet, protein will rarely be a problem.
What vegetarian/vegan diets do promote is a healthier lifestyle. Studies consistently show that someone that adheres to a vegetarian diet is healthier overall, and in many cases has lower risks of the top diseases plaguing us today. Studies have shown:
Vegetarians are 40 percent less likely to develop cancer compared to meat eaters
Vegetarian diets help prevent heart diseases. Animal products are the main source of saturated fats and the only source of cholesterol; vegetarians don't intake these risky products.
Vegetarian diets prevent and reverse adult onset diabetes because its low in fat and high in fiber and complex carbohydrates, which allows insulin to work more effectively.
Countries that adhere to vegetable based diets have a much lower rate of osteoporosis. Calcium is important, but you can't get it from diary. In fact animal products force calcium out of the body, so eating more meat products can actually promote bone loss.
While vegetarian diets are still in the early stages of being researched for overall health benefits, what most do agree on is if you appropriately plan out your daily eating habits through a vegetarian/vegan diet, the benefits are many.
Can vegetarians/vegans be unhealthy? Of course.
It's still about making wise choices. You can find many lists promoting unhealthy products that are vegan … Bacos, Oreos or Fritos anyone?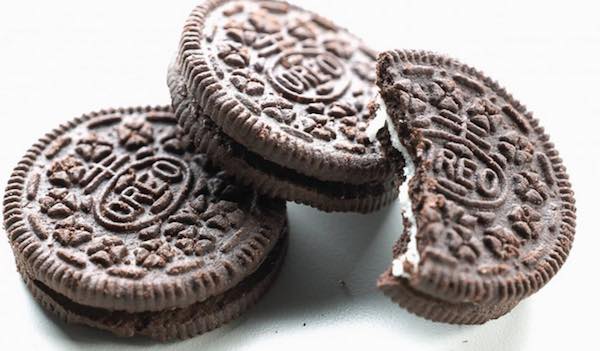 Those products aren't just unhealthy for vegetarians/vegans, they are unhealthy for anybody.
Yes, you can consider yourself to be vegan and eat only processed foods. Yes, you can consider yourself on a vegetarian diet and consume mostly cheese based products. But that is neither healthy, nor balanced in nutrition.
To get the full benefits of a vegetarian or vegan based diet, avoiding processed foods, and sticking with real plant based foods like vegetables, fruits and grains such as quinoa will benefit you every time. The key is eating whole, unprocessed foods, and eating as large of a variety as you can.
If you use common sense when planning a vegetarian diet, and only use real plant based foods, you're probably on the right track to great nutrition.
Is it time to go meatless?
Going meatless is a huge step. And while there are millions of people adhering to the vegetarian diet around the world, it isn't something to jump into lightly. It took me 12 years to completely wrap my mind around making the switch from eating "everything", to moving to a vegetarian diet.
Meats are easier to avoid when you do most of your cooking at home.
Restaurants are a little tricker, with meat being the mainstay at restaurants all across the world – especially if the tend to be more franchise or multiple location based.
Cheese is probably the most difficult item I've found to release from my diet. Especially in America where almost every meal is cheese based in some way. You can't eat pizza, Italian, or Mexican without having it cheese based. It's become one of our most popular ingredients.
If you choose to go vegetarian, go slow. Give yourself credit one meal at a time. Don't wait for the dinner rush to plan you meals – plan them out in advance to make sure you have what you'll need on hand to complete the recipe. I have some of my favorite vegetarian cookbooks listed here to help you along the way. These aren't difficult recipes, nor are they recipes that use ingredients you've never heard of; their easy to create and are equally delicious to anything you may have eaten in your meat-based diet.
In fact, my family comments all the time on how full of flavor each meal we eat really is. Food doesn't have to be boring, nor have a meat item in it in order to fill you up and make you want more.
Are you ready to try a vegetarian diet?