Yep, there's no doubt about it. Restaurant conglomerates have taken over the world. No matter if you're off to the beaches of Spain, an island getaway in the Caribbean, or a weekend layover in sunny Southern California, you're sure to find a familiar name as you cruise through the streets looking for a place for lunch or dinner.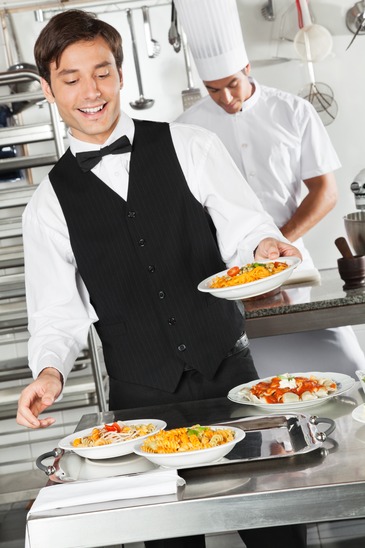 In some ways that's good – you know what to expect when you enter the doors.
But more and more I find it frustrating.
As big name restaurants move in and literally dominate the eat-out environment, being vegetarian becomes even more difficult. Because they cater to the "protein" philosophy, looking through the menu means meat in just about every item on the menu.
Fettuccini – they add chicken
Ravioli – they stuff it with crab
Salads – egg, bacon, chicken and more
Burgers – cow, cow, and more cow
Just because they focus in on meat-everything doesn't mean us vegetarians should avoid these places. Instead, do the opposite.
The first thing I do when I sit down in any "chain" restaurant is ask what they have for vegetarians. The more times they hear the word, hopefully the more it will get back to the "top" that there is a desire.
Then make special requests wherever possible. A side of pasta and a side or two of fresh veggies can make a complete meal.
Also, don't be afraid to ask a waiter to check in with the chef for more information. A waiter may assume something is vegetarian just because it isn't meat. Chipotle is a great example because it cooks its pinto beans with bacon. Yet many people would never know because they assume "pinto beans" are vegetarian.
Creating a vegetarian movement takes time and energy. The more we make people aware of the benefits of being vegetarian, the more options we will have. The more we ask for what we want, the more we will receive things we can and do want to eat. No more wilted salads or sad looking plates of vegetables. And we will be able to eat out with our friends – no matter where we decide to go as a group, together.