Several days into our stay in Madrid, we headed out of our apartment armed with nothing more than our map and great walking shoes. A few hours later, after walking from one end of Retiro Park to the other, we found ourselves in central Madrid. We picked up pieces of history and trivia from the locals as we passed by.
"That used to be the post office."
"It's an old military building."
"Built with Roman influence."
Though our Spanish was anything but grand, we found it interesting just how much we really could piece together along the way.
We walked along beautiful streets admiring the architecture. Nope, you sure won't see buildings like that in Colorado.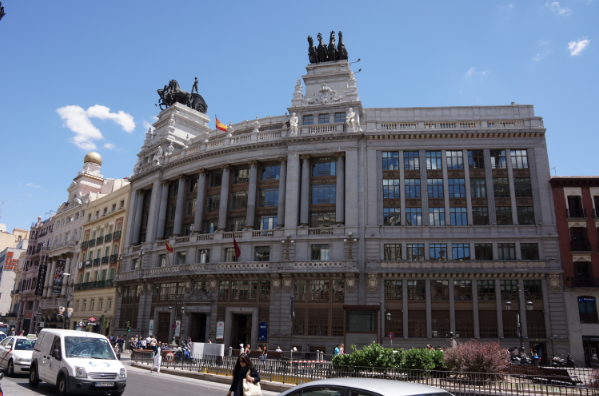 And while we knew tapas bars would be a mainstay while we spent out time in Spain, something else caught our eye as we rounded a corner: Wok To Walk.
A small corner restaurant with only a few locals in it, what spoke to us right away was the vegetarian friendliness of it.
They make the process a simple 3 step process.
First start with your base. You can choose from all kinds of options, including udon noodles, jasmine rice or even whole wheat noodles with fresh vegetables.
Then you move to step two. You can choose from a variety of toppings, including tofu, shiitake mushrooms, bamboo shoots and cashew nuts.
Finally you choose your sauce – try the Bali peanut sauce or the Shanghai black beans and soy.
Wok To Walk gave us the "quick casual" concept that we wanted when we were out of energy, yet still had more walking to do. While its not a sit down restaurant that allows you to spend time talking and enjoying a great meal, it was quality food that gave us something different than the average "tapas" concept.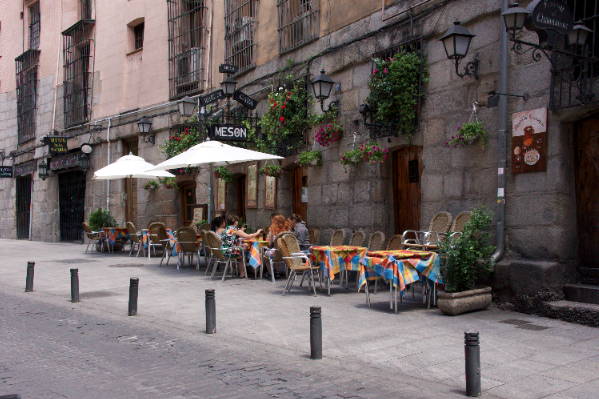 That must be why they are growing throughout Europe and Mexico.
We found them again in Barcelona, and grabbed a few meals to go before heading back to our rooms one night.
With over 50 restaurants in various cities around the globe, as a quick alternative to local cuisine, I would definitely add this to the list of possibilities. Especially if you have younger kids or teens who get tired of the sit down restaurant concept every night.