The conversation has always been similar in nature: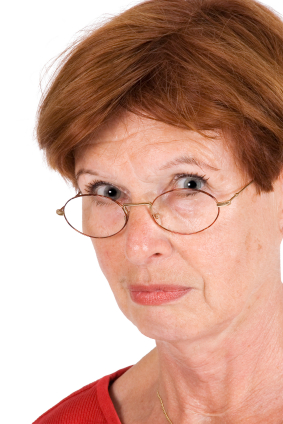 "Will she eat a little turkey?"
"Do you like fish?"
"Can I make you a corn dog?"
You probably have someone in your family like that too. For some reason, I've never been able to make my mom understand what being vegetarian really means. Every time she presents one of her "questions", I have to ask her if she truly understands what being vegetarian really means? I get the blank stare. She asks "what will she eat?" And we start all over again.
I've had cousins ask why I cater to her finickiness – "why don't you just feed her meat, you're the parent."
I've had people ask if I'm worried about her nutrition – "are you sure she's getting enough vitamins/minerals/protein?"
1. Do your research.
Once you've decided to go vegetarian or vegan, do your own research. I've read every book I can get a hold of on raising a vegetarian child. There are many out there, and you'll find a wealth of information from others that have been there, done that.
2. Be ready with an answer.
The more you learn, the more prepared you'll be for some of the questions. I often tell people when they question where she's getting protein from:
Do you know she gets more protein from a cup of bok choy than from a chicken breast? And she's not getting the chemicals mixed into the chickens feed too – its a double benefit!
Yep, that usually pushes people into a discussion they really don't want to get into. But I figure if they want to question my habits of not eating meat, I can question their habits of eating chemically fed animal products! 😉
3. Take it one step at a time.
Don't push ideas too quickly. Because my mom never can remember what vegetarian truly means, I use different comebacks every time she questions our eating habits. Sometimes I explain what vegetarian means. Sometimes I go into discussions on nutrition. I use whatever comes to mind at the time, give her a short explanation and move on.
For some people, they will never understand the path you are taking. That's okay. As long as you are comfortable with your choices and teach your child great eating habits … that's all that matters.