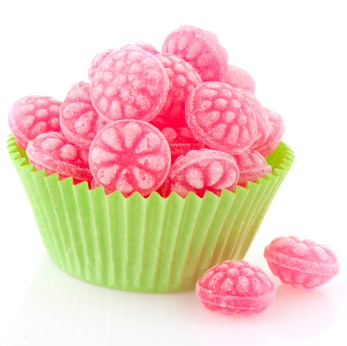 Cakes. Candy. Cookies. Pies. Ice cream. Desserts.
Lets face it, we love our sugar. We simply can't get enough.
But if you ask the average person what foods have sugar in them, they will quickly tell you cookies, candy bars, and other dessert items that seem like the obvious choices. Yet most of those people are equally astonished when they learn sugar is in almost all we consume. Have you checked how much sugar is in skim milk, bread, your lunch meat, or the sports drinks you consume each day? [Note: Skim milk has twice the amount of sugar as full fat cream. Yikes!]
According to the guidelines established by the American Heart Association, women should not consume more than 25 grams of added sugar a day, 37.5 grams for men.
And while that may seem like a lot, just one 12 ounce Coca-Cola will give you 39 grams of sugar – instantly exceeding your daily ration.
The best way to reduce or eliminate sugar from your diet is to read the ingredients before you buy and consume. However, be aware that sugar is listed in the ingredients in different ways:
Brown sugar
Corn sweetener
Corn syrup
Fruit juice concentrates
High fructose corn syrup
Honey
Invert sugar
Malt sugar
Molasses
Raw sugar
Sugar
Sugar molecules ending in "ose" – dextrose, fructose, glucose, maltose, sucrose
Syrup
And a lot of the words used to market a product may give you a false sense of how much sugar is actually in the product:
Sugar-free – less than 0.5 g of sugar per serving
Reduced sugar or less sugar – at least 25 percent less sugars per serving compared to a standard serving from a traditional variety
No added sugar or without added sugars – no sugar or sugar-containing ingredients such as juice or dry fruit is added during processing
Yes, watching your sugar intake can be a confusing process.
But there are very good reasons why you should.
How Your Body Processes Sugar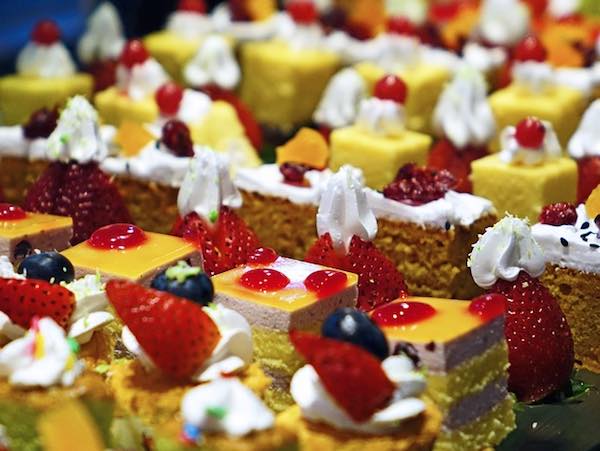 Whether sugar is natural or added into a product you consume, your body uses it the same way. Sugar is a simple carbohydrate that digests rapidly in your digestive tract. All sugar converts into glucose, which fuels the cells. This process is controlled by the other components in your food source.
If you consume high amounts of sugar, such as in candy, the process occurs quickly and gives you a surge in glucose. That's the sugar high you often feel after consuming high levels of sweets; it gives you that jittery feeling.
If sugar is consumed in its natural format – fruits for example – the conversion process is much slower, and provides a gradual and steady rise in energy instead.
The problem arises when you take in too much sugar.
A diet high in sugar can dramatically increase your risk of dying of heart disease, even if you aren't overweight. While the average diet provides added sugars in at least 10 percent of the calories consumed per day, about one in ten people consume 25 percent or more of their daily calories from added sugar. In a 15 year study, it was found that the population who took in 25 percent or more of their daily calories as sugar were more than twice as likely to die from heart disease as those whose diets included less than 10 percent added sugar.
A diet high in sugar can reduce brain activity. Diets high in sugar can lead to decreased function in the ability to efficiently form new memories and store new information. It's also been linked to increasing the risk of depression and dementia.
A diet high in sugar can lead to obesity. Yes, not all sugars are the same. Glucose is vital to life. Fructose is not. And in fact very few cells in the body can make use of it except liver cells. When we eat a lot of excess sugar, the fructose gets metabolized by the liver. And from the liver, it gets turned into fat, which is then secreted into the blood supply and can impact us in a variety of ways. It can cause insulin resistance; it can change the signals in your body blocking mechanisms used to signal when you are full; and can create a certain addiction level in your brain, making you crave sugar that much more.
A diet high in sugar may be associated with higher risks of some cancers. Sugar won't make cancer grow faster. All cells, including cancer cells, depend on glucose for energy. But giving them more will not increase their growth. However, there is evidence showing that consuming large amounts of sugar is associated with increased risk of certain types of cancers, such as esophageal cancer, and can also lead to weight gain which increases risk factors of certain types of cancers.
A diet high in sugar may be bad for your skin. Simple carbohydrates cause your insulin levels to spike, which leads to a burst of inflammation throughout the body. Inflammation produces enzymes that break down collagen and elastin, which results in sagging skin and wrinkles. Add in fact the more sugar you eat, the more likely you'll develop insulin resistance, which can manifest itself as excess hair growth and dark patches on the neck and in the body creases.
Natural Sugars Instead
But what about natural sugars? Should you be aware of those too? Are the sugars in those strawberries you love and that ripe peach you bought at the farmers market bad for you?
Sugar as it occurs in nature is not an issue. In fact, it's needed to keep you body running optimally for life.
What should be eliminated are sugars added into the foods most consumers take in every day – those packaged and processed foods that are unhealthy no matter how much you eat.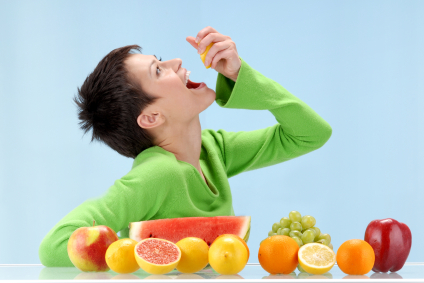 How Do You Eliminate Sugar From Your Diet?
While it may be easy to understand why sugar should no longer be a part of your life, it's not an easy process for all the reasons mentioned above. I've tried to reduce my sugar intake and still work at it on a continuous basis.
I recently found a great 5 step plan through Mind Body Green to help you eliminate certain high sugar foods from your diet in a several week process. I like this approach because it doesn't require you to completely eliminate sugar all at once; instead you slowly ween yourself away from certain food groups that potentially can give you the most trouble.
Looking For Sugar Substitutes?
Lets face it, we're all human. And occasionally we want to bake a cake for a birthday, or celebrate the holidays with a homemade pie. Before you reach for the white sugar, choose a less processed and therefore less unhealthy alternative.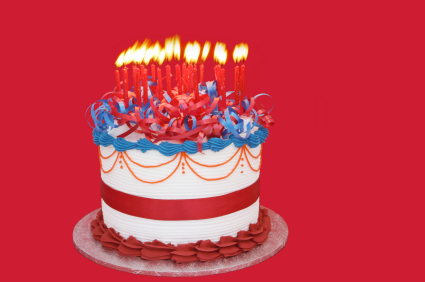 Things like white sugar, brown sugar, pancake syrup or evaporated can juice are highly processed.
Maple syrup, brown rice syrup and coconut nectar are better choices, even though they are still processed foods.
By contrast, using things like dates, fruit, and raw honey not only provide sweetness, they are also rich in fiber, vitamins and minerals. You can chop dates into your cereal rather than adding a spoonful of sugar. Or you can puree them into anything you can make in a blender or food processor.
Keep in mind that not all sweeteners are for everyone. Honey is not vegan. And dates have a high glycemic index range from 31-62.
What other questions do you have about sugar?