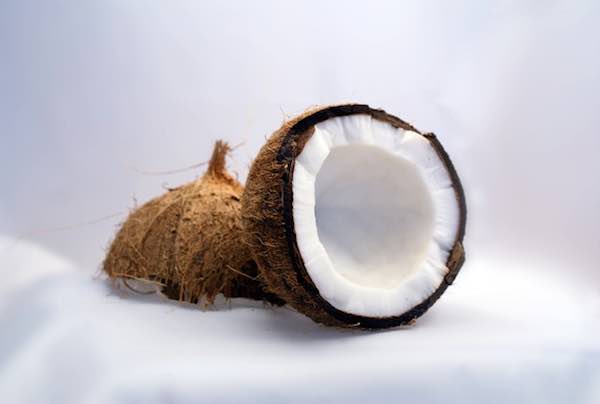 Are coconuts a superfood? They might just be. You can use coconuts in a variety of ways, and no matter how you cook it or use it in your daily routine, you'll start reaping the benefits almost immediately.
Crack open a coconut and you'll find meat that can range from tender and juicy to tough and fibrous, depending on how long the kernel has been stored. Though coconuts only grow in tropical regions, you can find them at virtually any store that sells a vast amount of produce.
Before we get into the benefits of coconut, let's start by dispelling the most common myth that plagues the coconut:
But Coconuts Are Filled With Saturated Fat
I've seen this claim too. So I set out to discover more about saturated fat within coconut.
Your body makes cholesterol every single day. As an antioxidant, cholesterol protects us from free radical damage that leads to the things we fear most – heart disease and cancer. Cholesterol is our body's natural healing substance. Yet marketers have long since sold us on the concept that saturated fat causes high cholesterol, and therefore we should avoid it like the plague.
In truth, it is now believed that saturated fats and cholesterol no longer are the major contributor towards heart disease, but rather a number of items in the modern world diet are attributed to it instead, including the consumption of vegetable oils and hydrogenated fats. Studies dated from as far back as a decade ago show that persons consuming polyunsaturated oils (sunflower, safflower, soy, corn oils) increased their risk of heart disease and diabetes, while consuming saturated oil (coconut) actually lower the risks.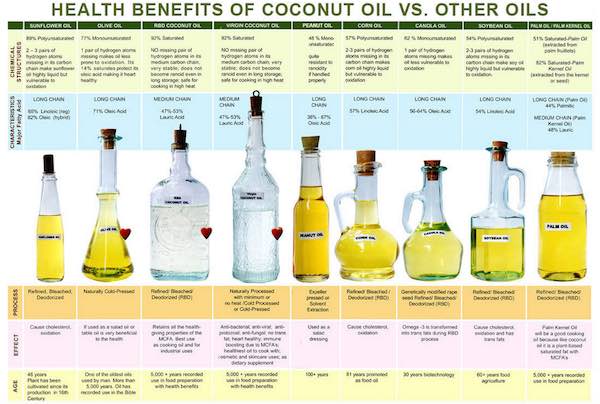 image credit – coconutsecret.com
So how do you distinguish the difference between saturated and unsaturated fats? It's easy. Saturated fats are solid at room temperature, while unsaturated fats remain liquid. This is because saturated and unsaturated fats have different chemical structures. Saturated fats have no double bond between the molecules, which means there are no gaps and the fat is saturated with hydrogen molecules.
What about saturated fats in coconut oil, when compared to saturated fats in something like butter? On the surface, they appear to be somewhat equal. Coconut oil is loaded with saturated fat – 12 grams per tablespoon, while butter is close behind with 7 grams per tablespoon. From a vegetarian standpoint, the difference is in the processing. Butter is made from cow's milk. And cow's milk increasingly is being found to be dangerous for your health. Coconuts are all natural … milk, and therefore butter, are processed. While the saturated fats may be similar, the additional additives make coconut oil the better choice.
Coconut meat contains fats that are medium-chain triglycerides (MCTs). By eating coconut meat, MCTs are transported from the intestinal tract to the liver and are immediately transformed to fuel. This means very little of the MCTs are left in your body to circulate and deposit into the fatty tissues within your body. Likewise, the MCTs are converted into ketone bodies, which show signs of being an energy source for the brain. Eating MCTs from coconut products may help increase ketone levels, possibly offering a dietary approach to alleviating and possibly even preventing the onset of certain neurological diseases.
How To Use Coconut Oil
The most obvious places to start using coconut oil is in the kitchen.
Coconut oil has a strong, coconutty flavor and aroma that can add to the flavors of your dishes. When choosing a coconut oil, look for an unrefined oil that is naturally produced and unbleached. To sauté and stir-fry, simply use coconut oil in place of all other oils called for in your recipes. Refined coconut oil can withstand temperatures of around 450°F whereas unfiltered coconut oil has a smoking point of around 350°F. If you ever start to see smoke or if the oil turns gray/black while cooking, you've overheated the oil and will need to start again.
Coconut oil is also a baker's best friend, and can help you turn your favorite recipes into vegetarian treats. Use it in place of any recipe that calls for butter, but use 25 percent less oil that the butter amount called for because coconut oil is almost pure fat, and you need to account for that in your recipes. Though it may take a little time to adjust, once you have the art of transferring it into your favorite recipe's, you'll love the difference it makes in your foods.
Try Coconut Oil on Your Skin, Hair and Body Too
When you buy a jar of coconut oil, it doesn't have to be refrigerated. Which means you can have separate jars in different areas of your home. Consider bring one into your bedroom and bathroom as well to enjoy the many benefits coconut oil offers the outside of your body.
Start by using it as a moisturizer. Most commercial moisturizers contain water, which feels great during application but quickly disappears as the water evaporates. This can cause a drying effect on your skin. Also, many commercial moisturizers use petroleum based ingredients that cover your skin and prevent it from breathing. Coconut oil provides deep moisture on a continual basis.
But don't stop with your face; swap it for your current bottle of lotion as well. While coconut oil has a greasy consistency as you apply it, it absorbs quickly into the skin. It also makes a great leave-in conditioner for your hair. Try deep conditioning by applying at night before you go to bed, then wash out in your shower the next morning. Make sure you lay a towel over your pillow as the oily residue will soak into the towel overnight.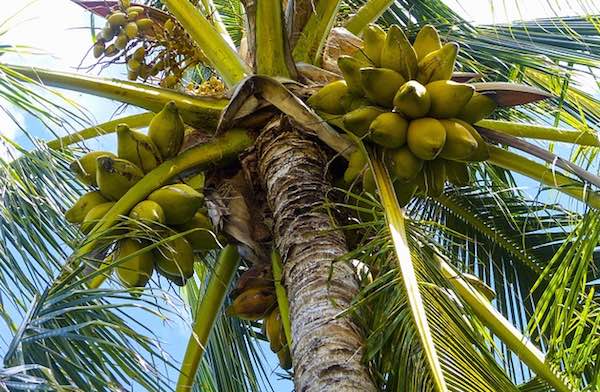 Give Oil Pulling A Try
A couple of years ago, I had a friend who started something called oil pulling. She described how she was using oil almost as a mouthwash, using it to kill bacteria and improve her dental hygiene in the process. I found it to be not so appealing, and put it out of my mind.
But as I began researching the benefits of coconut, I ran across article after article laying claim to the benefits of oil pulling. Oil pulling involves putting a tablespoon of coconut oil into your mouth and swishing it around for 15 to 20 minutes. Because you'll be swishing for 15 to 20 minutes, it doesn't take a lot of power to get the oil between your teeth. And in fact if you swish too hard, your facial and jaw muscles will be tired after this long of a time period, so the key is to gently pull the oil between teeth. As oil moves between the teeth, the bacteria "sticks" to the oil and dissolves as it moves out from around your teeth.
Bacteria forms a film on the teeth known as plaque. While plaque overall isn't a bad thing, too much can begin causing all kinds of problems, such as bad breath, yellow teeth, gum inflammation, gingivitis and cavities.
Not only will oil pulling benefit your mouth and help create cleaner, whiter teeth, you'll also be absorbing coconut in the process.
Oil pulling is easy to do:
1. Switch coconut oil lightly around and through your teeth for 15 to 20 minutes.
2. Spit oil into trashcan – oil can clog your plumbing over time.
3. Brush teeth as you normally would.
That's it!
Added Bonus: Especially for your pets:
After searching far and wide for natural flea prevention for our dog, we found it in coconut oil. (I'm assuming it works for ticks to, though I haven't tested to know if it's true.) I was more than concerned about introducing any of the flea prevention products on the market today when I read "death" was one of the possible side effects. You can Google flea collars and find hundreds of stories about pets having burns and other side effects to wrapping a flea collar around his or her neck.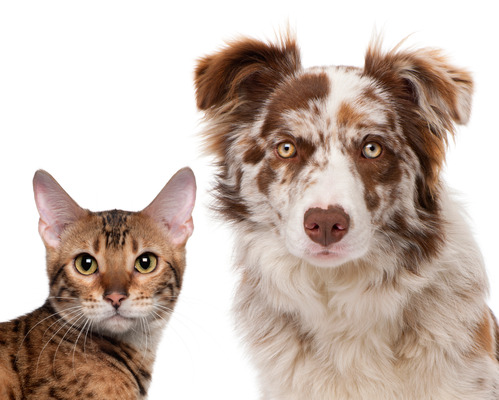 So we set out to find a natural product, and tried all kinds of things, including lemon oil, cedar wood, lavender oil, even baking soda. Then we tried coconut oil.
Simply take a teaspoon of coconut oil and warm it up in your hands until it becomes oil. Then rub it into your pet's skin as you would a lotion. Be sure to get around the collar, on all his or her legs, and around the tail. You will see fleas jump off if they are already on. And while your pet will have a slightly greasy look for a while, it's the one thing that we've found that keeps them off. You do have to reapply every day or two, depending on how frequently your pet goes outside.
What To Look For When Buying Your First Jar
Like everything we buy, price is not an indication of quality. Look for extra virgin coconut oil that has not been hydrogenated, bleached, refined or deodorized. Also look for organic, which will ensure nonGMO coconut oil. It is vital to consume coconut in its refined state, as that ensures it hasn't been bleached or deodorized, which can be more harmful and harder to process within our systems.
Have you tried coconut oil? What benefits have you found?