We all know that there is a vast array of foods in most modern kitchens that is probably anything but healthy. And on your road to eating better and adding more vegetarian options to your plate every day, you're going to find some foods worse than others.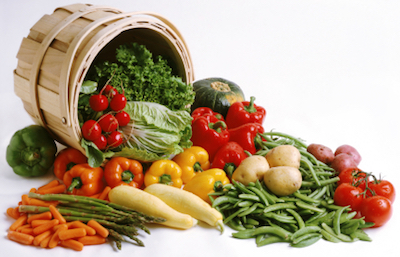 If you want to walk into your pantry right now and throw away the worst offenders, what would they be?
Honey
Is the honey you purchase off the shelf in your favorite store real honey – or fake? If it's labeled honey, it must be honey, right? Evidence shows that might not be the case. In fact, when tested, 76 percent of grocery store honey had no pollen in it, and when buying from drug stores like Walgreens or Rite Aid, the failure rate went up to 100 percent.
During processing, honey is filtered to remove bee parts, waxes, and other debris. Yet pollen remains.
So if pollen is also void, it means that honey is anything but what it claims to be.
It may be diluted with high fructose corn syrup or other sweeteners. It may have chemicals and antibiotics. Do you really want any of that in your honey?
To find the real stuff, stick with buying honey produced from local and familiar farms. Go to your local farmers market. Or do a search online. You can quickly come up with suppliers that produce honey the old-fashioned way. With pollen.
Soy
Soy is one of the things built you'll find included in a wide variety of vegetarian and vegan recipes. Yet soy is also one of the most genetically modified crops in the US. Which means it's important to pay attention to where soy comes from if you choose to introduce it into your diet.
More than 90 percent of soybeans grown in the US are genetically modified. And GMO soy has many problems associated with it, including:
Blockage of normal estrogen
Infertility issues
Increase chance of allergies
Breast cancer risks
Vitamin B12 deficiencies
Interference with protein digestion
The problem lies in where you'll find GMO soy, which is just about everywhere. You'll find it in pastries, soy tofu, soybean oil, soy milk, soy flour, soy protein, soy lecithin, soy beverages. And that includes soy based infant formulas. If you're going to put soy into your diet, make sure it is organic and non-GMO.
Sugar Beets
GMO sugar beets are engineered to grow faster and be more resistant to weeds. And because almost all of the sugar beets produced here in the US are grown in one location – the Willamette Valley in Oregon – the entire sugar beet production is affected. And it's not just the sugary treats that are impacted; sugar is added to a vast majority of our foods, read your labels.
Here in the US, 54 percent of the sugar produced comes from sugar beets; the other 46 percent is sourced from sugar cane. Which means more than half of the sugar supply used in America is made with GMO sugar beets. Could this be part of the problem affecting our butterfly and bee population?
How do you know if something is made with sugar beets or cane sugar? If a food product says "sugar," it's a good bet it's made with GMO sugar beets. Labels will say "cane sugar" if produced using pure sugar cane. This also applies to all packaged sugars: powered sugar, white sugar, brown sugar, etc. If you can't verify if it's non-GMO, assume that it is.
Papaya
Nothing says summer more than eating tropical fruits. Whether you slice them up and eat them raw, or mix them up in your favorite smoothy, tropical fruits give us a gentle nudge to slow down and enjoy life. Yet reaching for a papaya could introduce GMOs into your diet. Fruits are rarely labeled GMO, and when it comes to papaya, more are not GMO-free.
GMO papayas were created and planted in Hawaii as a way to produce a virus-resistant plant that didn't contain ringspot virus. The original crop solved the ringspot problem. However, years later, with concerns over the impact of GMO foods, the spread of GMO seeds throughout the region was so vast, it's nearly impossible to eliminate the production today. Today, GMO papayas account for about 75 percent of all papaya production, making it a challenge to find one that hasn't been impacted.
The best way to avoid GMO papayas is to buy organic. Outside of that, look for product that is native to Hawaii. Kapoho variety has a yellowish flesh, not pink like other varieties. Royal Star papayas have a red flesh and are often sold at Whole Foods. Most papayas grown in Mexico and Belize are not genetically modified.
Corn
Most corn produced today is genetically modified. Corn can be found in almost all processed foods in the forms of high fructose corn syrup, citric acid, corn starch, corn oil and corn meal. You'll find it in virtually all forms of processed foods: breakfast cereals, infant formula, salad dressing, bread, sauces, crackers, cookies, candy, protein powder, baking powder, peanut butter, ice cream, frozen yogurt, tofu, soy sauce, enriched flour, and pasta.
In addition to being in most processed foods we eat today, it is also the main source of food for farm animals. What farm animals intake as a food source impact their health as they live and grow. And ultimately is ingested when you eat meat products.
With corn being in a vast majority of the foods we consume, the potential for health risks rised along with it. GMO corn has been shown to impact many conditions, including food allergies, infertility, tumors, cancer, infant mortality, sterility, and death.
When selecting any food with corn as an ingredient, make sure it is organic, non-GMO produced. And because you can't be assured what farm animals have been fed in their daily diets, it's another reason to move towards the vegetarian lifestyle.
Tomatoes
Tomatoes are one of the longest running, genetically modified crops. The first GMO tomato had a deactivated gene that allowed a tomato to be produced without polygalacturonase, an enzyme involved in fruit softening. It allowed tomatoes to ripen longer on the vine and still have a longer shelf life once it made it to market.
We've come a long way since the first GMO tomato; would society really benefit from adding fish genes to tomatoes? While the fish gene may have been more of a scare tactic in the media than anything, the fact remains it happened. A flounder gene was inserted into a tomato to increase frost-tolerance. And no matter how pitiful the results were, the question remains: what are the limits of GMO foods?
Dairy
The "Got Milk?" campaign had us all believing dairy was good for us. But is it really?
It's estimated that as much as one-third of all dairy cows in the United States are injected with growth hormones to increase milk production. Even though it's been banned in all 27 European Union countries, and in places like Canada and New Zealand, the Bovine Growth Hormone (rBGH) continues to be allowed in the US, and is still found in some milk distributed for human consumption.
The only way for a dairy cow to produce milk is if she recently gave birth. Dairy cows are forced to start giving birth at around two years of age, and are reinseminated about 60 days after delivery to start the process all over again. To increase lactation, udders are hooked up to electronic milking machines several times a day, which sometimes cause painful lesions and infections. In general, a cow will naturally produce about 16 pounds of milk per day. But with genetic manipulation, antibiotics, and rBGH, that can be increased to as much as 50 pounds per day.
When compared to organically raised dairy cows, cows injected with this hormone are more likely to develop a painful udder infection that can lead to blood and pus being deposited into the milk.
rBGH has been identified as a risk factor for both breast and gastrointestinal cancers.
If you still desire dairy in your diet, at a minimum move to organic.
Apples
Apples have long since been known to be one of the dirtiest crops we produce, having the most pesticide-contaminated fruits on the marketplace. They are sprayed continuously and are waxed to make them less prone to disease. Which, some would argue, actually seals the pesticides to the apples. After testing, apples have been shown to have the highest number of pesticides on the skins for several years in a row.
Apples have been modified for a variety of reason, including reduction of bruising and turning brown.
The best way to get the nutrients from an apple, yet avoid pesticides in the process, is to buy organic. However, that won't ensure that your fruit is without a wax coating. Wax has been found to be safe. And in some cases, even wax applied to organic apples has been found to contain beeswax, wood resin, and carnauba wax from palm trees. They are often combined with vegetable oil and ethyl alcohol, which can be made from sugar beets or sugar cane.
To make sure it's removed before eating, scrub your apples with a brush under running water, using baking soda as a mild scrubbing agent to remove dirt and wax.