There's nobody watching, we're alone-lone-lone
Take all of your worries, let them go, let them go
I'll bring you to a place that only we know tonight
Just you and I …
Enrique Iglesias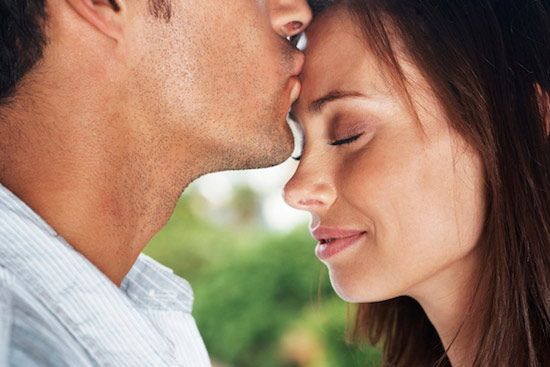 You are what you eat. That saying has been around for decades, since Victor Lindlahr published his book You Are What You Eat in 1942 as a way to bring his belief that food controls health to the general public.
We know food impacts our health: the way we feel, the way we act, the way we look. But can it do even more? Can the foods that we eat increase our sex drives too?
Food has long been associated romantic love. People often use dinner dates as a way of getting to know one another. There's something intimate about sharing conversation, emotions, and good food when getting to know someone on a deeper level. And if you're ready to take things to the next level, sharing finger foods can definitely heat up the energy flow around you! It's intimate. It stimulates arousal. It connects us.
But is it all foods? Or can certain foods be considered more of an aphrodisiac than others? Can being vegetarian make you more sexy than being a carnivore for instance?
According to the dating site AYI, men prefer vegetarians or vegans, followed by those that identify as healthy eaters. At the bottom of the list are carnivores, being contacted 11 percent less often than their herbivorian friends.
Beyonce and Jay Z recently announced they have lost weight, are sleeping better, have clearer skin, have increased energy … and have an improved sex drive, all by taking the 22 Day Vegan Diet challenge.
But what about the science behind it? Can a vegetarian diet increase your sex appeal? Can it increase your libido? Can it improve your sex drive?
Let's start with the basics.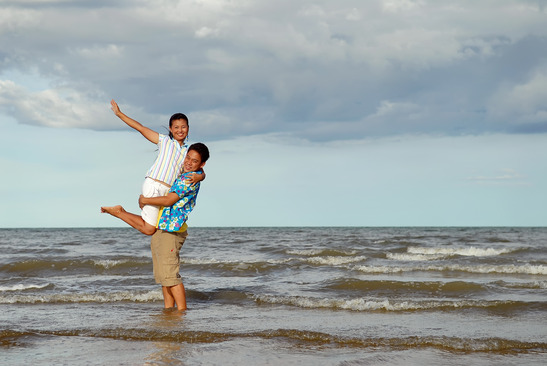 Plant Based Eaters Maintain A Healthier Weight
When you eat a healthy, plant based diet, you have an abundant intake of whole grains, fruits and vegetables on a daily basis. Whole grained products and vegetables generally have lower glycemic index values and don't cause blood sugar levels to spike. Fruits are rich in fiber, antioxidants, minerals and protective chemicals. Whole grain products contain soluble fiber, which helps delay the speed by which food leaves the stomach, and helps improve the digestion process. And if you are taking in a health diet without the sugars and fats of other diets, your weight, including the risk for obesity, will likely decrease.
Vegetarian Diets Reduce Heart Disease
According to the American Heart Association, a vegetarian diet is low or void of animal products, and are usually lower in total fat, saturated fat and cholesterol than non-vegetarian diets. Many studies have shown that vegetarians seem to have a lower risk of obesity, coronary heart disease, high blood pressure, diabetes and some forms of cancer. They stress that eating healthy and nutritionally sound diets are important to get the necessary forms of proteins, minerals and vitamins a body needs, including foods rich in protein, iron, vitamin B12, vitamin D, calcium and zinc.
Plant Based Diets Make Your Skin Glow
There is increasing evidence that shows a link between dairy products and acne, especially in adolescents. It seems the more dairy and cheese we eat, the more it goes to our faces (and our bellies, and our thighs, and so on). Yet by ditching dairy, many see improvements in overall skin appearance almost immediately. In addition, studies show that by eating better, sleep becomes more sound, which means you wake up feeling awake and refreshed. And when you combine all of the benefits of switching to a vegetarian diet, many report vegetarianism as the "secret" ingredient to anti-aging. When vitality comes through in many ways throughout the body, it often shows up first on your face. And you simply can't hide that "glow" when you're feeling that good!
Which also means, the more in tune you are with your natural body weight, the more you reduce chronic illness, the healthier your body becomes, the more energy you have, the more energized you become. Why wouldn't your libido follow suit?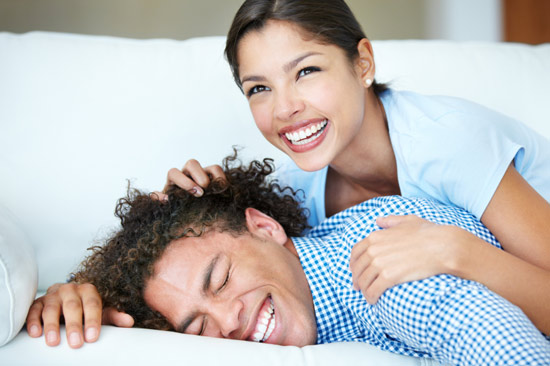 But there's even more to it than that.
Plant Based Diets Increase Fertility
Current research is finding that by consuming more fruits and vegetables and consuming a health vegan diet can make you more fertile than your meat and dairy eating counterparts. Men who are vegan often lose excess fat that impedes athletic performance. Sexual vigor increases as the man has more energy, better circulation and a better self image. Likewise, a woman will have healthier functioning ovaries and produce healthier eggs if she is eating a well planned vegan diet as well.
A well planned plant based diet includes all the nutrients needed for conceiving a child and for a healthy pregnancy. The important thing is to be nutritionally balanced, and to incorporate variety and supplementation on an as needed basis. Nutrients like iodine, vitamin B12, vitamin D, omega 3 fatty acids and calcium.
Animal protein, which is high in saturated fats, can increase insulin resistance, a known problem in infertility. And depending on the animal protein you choose, it can contain a variety of chemicals such as dioxin, which can adversely affect hormones.
Food Plays A Role In Menopause
I recently came across an interesting statistic for women in entering menopause. Asian women who followed traditional, mostly plant based diets had a dramatically reduced rate of menopausal symptoms then their Western counterparts. Hot flashes were reported by 10 percent of women in China, 17.6 percent of women in Singapore, and 22.1 percent of women in Japan, compared to 75 percent of women in the United States. And as diets around the world continue to westernize, the differences are slowly creeping away.
What's the difference? Western women consume much more meat and about four time as much fat as women raised on traditional Asian diets, and eat only one-quarter to one-half the amount of fiber. A high fat, low fiber diet causes a rise in estrogen levels. At menopause, the ovaries' production of estrogen comes to a halt, and women on high fat diets have a sudden violent drop in estrogen levels. This drop drop appears to be less dramatic for Asian women who have lower levels of estrogen both before and after menopause.
In addition, by eating certain types of vegan foods, you can naturally increase lubrication because of the high water volume within the foods itself – something very important for women that may be experiencing vaginal dryness due to menopausal symptoms. Cucumbers, watermelon and cantaloupe can hydrate the skin, smooth out fine lines and give your skin a radiant glow. Foods rich in omega 3 fatty acids such as sunflower seeds and raw pumpkin seeds can help with dryness. And if your body is naturally performing at its optimal level, it can help put both women and men more at ease when the moment arises.
What veggies should you add to your diet to increase libido?
Okay, so now that you are convinced a vegetarian diet may be the perfect thing to bring back the sexiness to your lifestyle, what should you be eating? Skip the dangerous aphrodisiacs that have become old wives tales over time – cobra blood anyone – and move to what nature provides in abundance. How about:
Basil – This Italian herb improves circulation. Basil also has a warming effect on the body that can enhance arousal.
Tomatoes – Lycopene is a powerful antioxidant that boosts prostrate health, which improves virility in men.
Walnuts and Almonds – Nuts and whole grains contain argenine, which is important to blood flow especially during arousal. Nuts, seeds and grains are also rich in essential fatty acids, which are crucial in the production of hormones for both men and women.
Celery – Celery contains androsterone, a male hormone that works as a pheromone to signal masculinity and virility.
Sunwarrior has a powerful vegetarian infographic that will help you keep 20 of the top foods that will boost your libido close at hand. I've actually saved their infographic to my desktop to help me plan my meals and choose an ingredient or two to focus on each day.
What foods should you take away?
Just like there are many foods that will boost your libido, there are an equal number of foods that will reduce your sex drive.
A glass of wine can help you relax and open you up to better conversation. But when it comes to performance, too much alcohol dampens desire, decreases arousal and sensitivity.
While meat may provide protein and zinc, it is also high in saturated fats and cholesterol. A meat heavy diet has higher risks of heart disease, health conditions and can impact both blood circulation and sexual function. What's more, studies have shown that meat eaters may have a less attractive body odor. When women were asked to rate a man's attractiveness based on smell alone, they tended to prefer non-meat eaters.
Fried foods like french fries may be made from potatoes, but they are anything but healthy. Anything cooked with saturated and trans fats can negatively impact your heart and impede blood flow.
Are you convinced a vegetarian diet can improve your libido?
The key to a successful lifestyle is being the best you can be. That means taking control over your weight instead of letting it control you. It means reducing the likelihood of developing some of societies most prominent health issues – heart disease, diabetes, obesity – by avoiding the leading causes. It means staying active not just for you, but for the both of you.
And for me, it means living life today as if everything I do will impact me when I'm in my 80s, 90s and 100s … because it does! Vegetarian? Yes please.