When most Americans head out on vacation, they visit on a one or two week basis. They plan from early morning until late evening, and eat out every step of the way. When you eat out at restaurants, you miss out on living like a local. You get a flavor of the foods of the region, but not a general understanding of what its like to live and cook within the region.
On our recent six week trip to Europe, we spend three weeks living in a little apartment in Lucca, Italy. While we ate out on the busy days we spent at museums and traveling from town to town, all other days we "lived like a local" and shopped the way you would if you lived in Lucca permanently.
While we did make our daily runs to the bakery for bread, we did have an added convenience – a super market a half mile away from our apartment. A few times per week, we'd hop on our bicycles and ride up to the store to pick up enough for a day or two.
While the super market was a huge convenience for us, what struck us was the difference in the way Italians view a super market and the way we live with our own super markets.
The Lucca super market was about one third of the size of our local marketplace here in Denver. And while ours are primarily dedicated to foods, only about one half of their market is food driven. Think more like a mini Target to get an idea of what they carried.
When you head in to the store, you can't read the signs or understand the tags – their Italian of course. But because so much of what we do is visual, we really didn't need to understand Italian to get by. We just headed to the aisles we needed.
Like the pasta aisles – they had three. Two dedicated to dry pastas, one for fresh refrigerated pastas.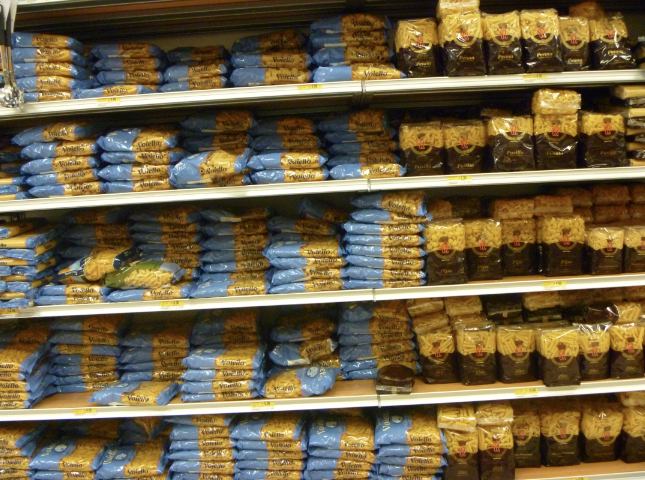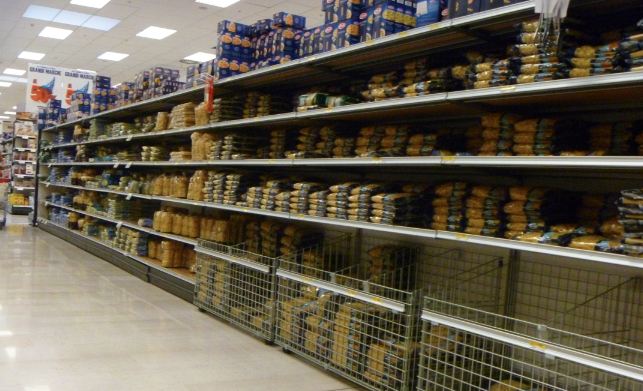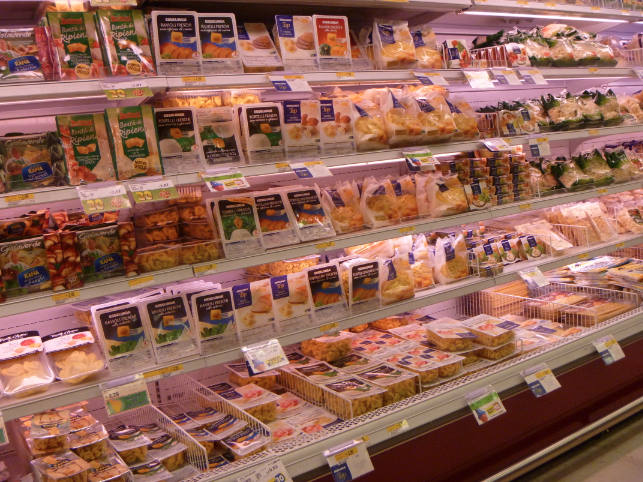 And of course what do you need when you make pasta? Olives of course. We couldn't believe all of the different kinds. So of course we had to try them out.
Yep, we're cereal people and love to have a bowl before we start in on an active day. But cereal isn't something you find much of on their aisles. And we had to laugh, what you did find was very American – with Italian writing of course. Recognize any?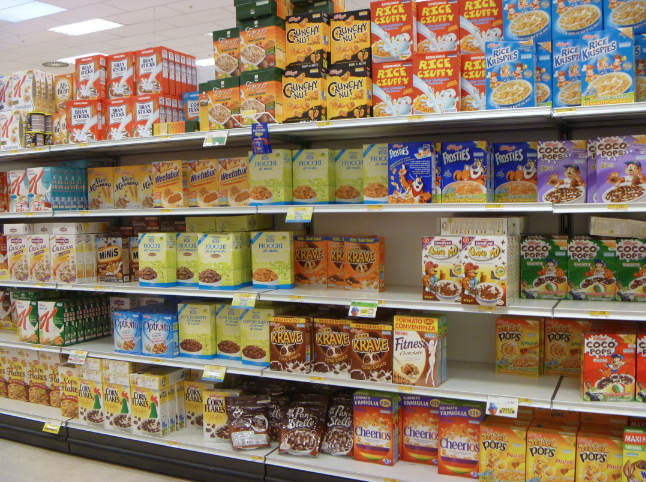 For the most part, Italians don't believe in a lot of processed  and prepackaged foods. So even what we found on the shelves had very few chemicals in it, you could recognize all of the ingredients, and they had a very short shelf life.  And they tasted so much better than a lot of the stuff available to us.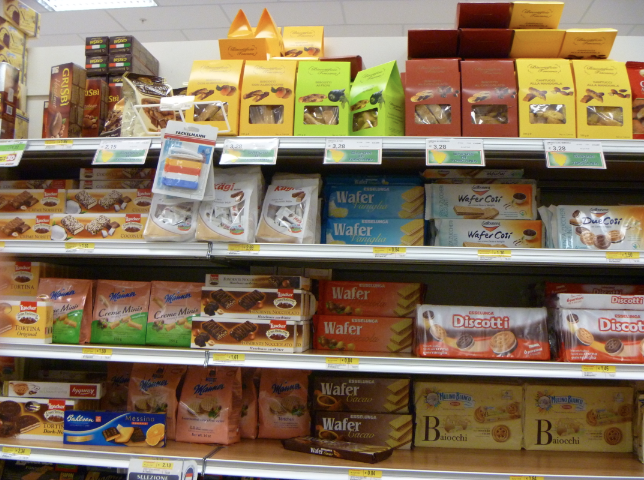 And finally for our favorite aisle – the wines.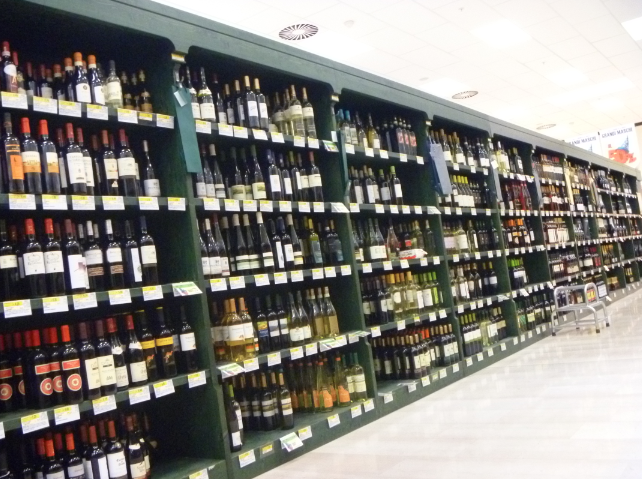 With wines as inexpensive as 1 euro a bottle, we had to try all kinds. We found our favorites, and have actually found some of them back here at home. Of course they aren't 1 euro, but for the memories, we'll gladly pay the price.