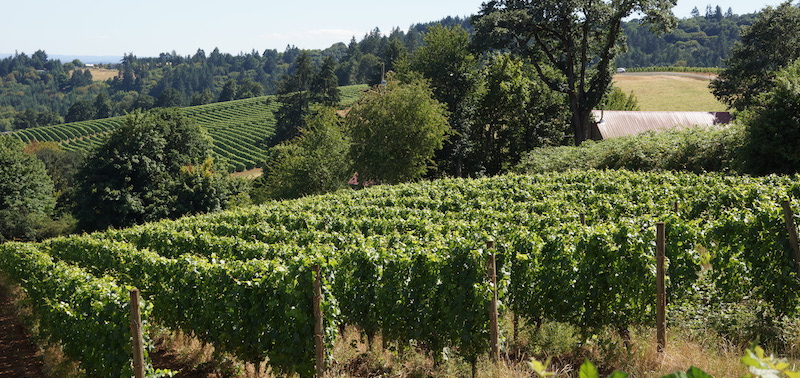 Take a drive anywhere in the Pacific Northwest and you'll find vineyard after vineyard scattered across rolling hills.
Washington is the second largest premium wine producer in the United States, producing around 16 million cases of wine each year. They have over 900 wineries with over 350 wine grape growers, producing more than 40 different varieties.
Oregon is a world-class wine region with 18 approved winegrowing regions, nearly 700 wineries and more than 1,000 vineyards growing 72 varieties of grapes.
Move down the coast into the largest premium wine producer in the US, and you'll find over 5,400 licensed wineries in California vying to make the top of every list. You'll find small family vineyards all the way up to corporate giants that supply wine around the world.
And if you move up and across the border into Canada, you'll find 929 vineyards and 255 licensed grape wine wineries with more than 10,260 acres of planted land. With over 80 grape varietals produced, they offer a wine conneseour a pleasant way to spend a few days on tour.
Living here in the Pacific Northwest on our quest to slow travel and learn more about this beautiful country, we've discovered that no matter how much time we dedicate to our growing interest in wine, there simply isn't enough time in our lives to learn it all or visit every place.

We're trying. J
But one thing we have noticed, whether it's relaxing in a wine tasting room or taking a behind the scenes tour, winemakers and tour guides talk regarding meat only. We hear it again and again.
"This is best paired with fish."
"This is excellent to serve with beef."
"Your guests will love this with your favorite chicken dish."
Um, what about vegetarian?
On a recent tour, when the guide handed out a sample, had us taste, and asked, "what would this go well with," we shouted "tofu". Everyone laughed.
We were only half joking.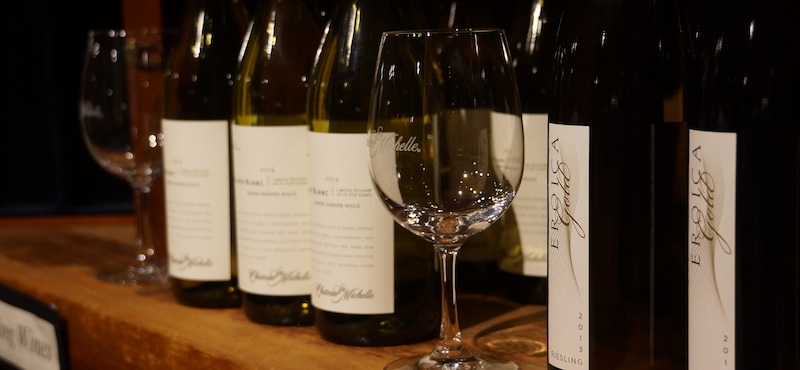 Because it's rare that guides and wineries provide information to help you best serve their wines with a vegetarian meal. And especially here in Oregon where we have a growing percentage of the population that is vegetarian, how can we not include that more in guides?
So we went on a quest to find out the answers.
Are there best practices with different types of vegetarian meals? Is one wine better with tofu while another is better with seitan?
Pairing wine with vegetarian meals is no different than pairing with meat; the same concepts apply. A light meal requires a light, crisp wine; a savory meal requires something more full bodied.
Instead of trusting the adage of "red with beef, white with chicken or fish," think cuisine rather than specific meal. The Vegetarian Times recommends wines based on what you're having for dinner:
Japanese
WHITE: Grüener Veltliner, Riesling
RED: Shiraz, Viognier
SPARKLING: Cava, Champagne, Prosecco
Italian
WHITE: Arneis, Côtes du Rhone, Greco di Tufo, Pinot Grigio,
Sauvignon Blanc, Verdicchio, Viognier
RED: Barbera, Barolo, Beaujolais, Chianti, Gamay, Nebbiolo
Mexican
WHITE: California Riesling, Chenin Blanc
RED: Chateauneuf-du-Pape, Malbec, Tempranillo
Thai and Indian
WHITE: Riesling, Gewürztraminer, Sylvaner, Viognier
RED: Beaujolais, Mourvèdre, Pinot Noir
Eastern Mediterranean (Greek, Israeli, North African, and Lebanese)
WHITE: Chenin Blanc, Roussanne, Verdicchio, Viognier
RED: Pinot Noir, Syrah
SPARKLING: Crémant d'Alsace, Crémant de Bourgogne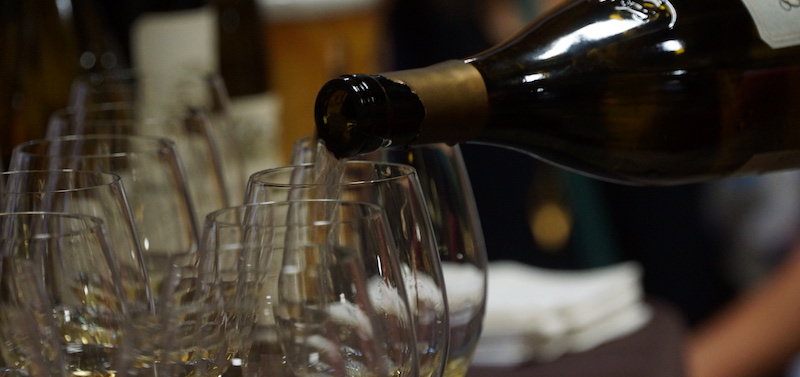 I like this concept. It can help you create a great meal and choose wine that is pleasing to the palate.
With a little more searching, I found one of the best articles on wine pairing with vegetarian meals on Oh My Veggies.
Visit the site Oh My Veggies and you'll find a list of wines, pairings that work well with the wine, even a link to a recipe that you can try with it. Give the African Peanut Soup paired with a Gewurztraminer – yumm!
This is something you can really dig into. (And we are!) What could be better than having new recipes to try (especially if you're getting used to cooking without meat) and learn what wine to serve it with as well.
I also like the advice from Fiona Beckett.
If one vegetable dominates a recipe – mushrooms or butternut squash for instance – match the ingredient. Mushroom dishes work well with pinot noir and butternut squash with a chardonnay.
If it has a meat substitute, match it with what their meat-based versions would be paired with.
If the dish is light, served chilled or at room temperature, serve with a light wine like a dry white or a rose. If the dish is hot like a casserole, serve it with a medium to full-bodied red. Fried is almost always good with sparkling wine.
Experiment with it. There isn't a steadfast rule. If you like a wine and prefer to drink, say, a pinot noir over other types, drink it.
A Word About Vegan Wines
A quick note about the fact that not all wines are vegan. Yes, wines are made from grapes. Yeasts convert the grape juice sugars into alcohol. Can't get much more vegan that that. Yet the reason not all wines are vegan is in how the wine is clarified; a process called fining.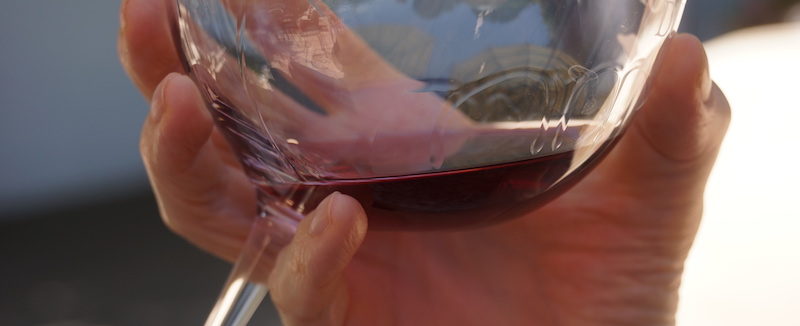 Wines contain tiny molecules such as proteins, tartrates, tannins, and phenolics. They are natural, but most prefer their wines to be clear and bright when they pour. Most wines, when left to stabilize, will self-fine. However, producers have used a variety of aids called fining agents to help move the process along. Fining agents act as a magnet, removing these molecules. The coagulate around the finding agent, creating larger particles that are easier to remove.
These agents are often casein (a milk protein), albumin (egg whites), gelatin (animal protein), and isinglass (fish bladder protein). These are processing aids, not additives to the wine. They aren't included in the wine, but because they can be used in processing, they take away the vegan status of wine.
Today many winemakers use bentonite or activated charcoal, both of which are vegan and vegetarian-friendly agents. Vegan or vegetarian based wines are hard to find, rarely labeled. There is a push to include ingredients in labeling, but for now, it's a difficult process. If it's important to you, ask. Find vegan-friendly wines and stick with your choices.
The Kitchn has a recommended Vegan-Friendly wine list as your starting point.
What makes a perfect pairing for you?