At the age of 3, my daughter declared herself vegetarian. At age 6, I finally accepted her choice and allowed her to eat only vegetarian. I wrote about the process here.
She became a vegetarian, while my husband and I were not. When we accepted her decision, we committed whole heartedly to supporting her and giving her the best nutrition possible. That meant greatly reducing meat within our own lives, but we still had the occasional chicken and fish, especially when we went out.
And as we traveled and attended family and friend functions, I would explain the decision over and over again. I accepted her being a vegetarian, and went out of my way to make sure she received a quality meal no matter where we went. And in many cases, that meant bringing along my own little bag of food, to be prepared when potlucks weren't quite so "vegetarian friendly".
I remember those looks. I remember those questioning stares. I even remember the not-so-understanding comments:
"Just make her eat it."
"Give her no other choices."
"You're the parent, right?"
In some cases, they even turned into not-so-friendly conversations I couldn't believe I was having:
"Are you trying to tell me I'm eating wrong?"
I've heard it all. And I would imagine that if you are here and reading this, you've probably heard a lot too.
Through all of that, I quietly explained what being a vegetarian was over and over again, all the while not truly understanding it completely myself. My daughter was vegetarian, but I wasn't. I supported her decision, but didn't understand the details of what being a vegetarian truly meant.
Ten years later, I became a vegetarian as well. And that's where the real learning curve began.
While family and friends accepted throwing an extra veggie burger on the grill around their meat products, when an entire family shows up with their own food supply in hand, the process becomes a little more awkward. It's almost like a judgment call against what they have to offer, and you're quietly telling them you no longer want to participate.
That leads to a lot of things: hurt feelings, in some cases bullying, and in some cases a process of distancing yourself from those you once found to be closest to you. Yes, that includes family. It can be rough.
I didn't understand that when it was only my daughter. But as an entire family unit, it becomes much more "in your face".
I've taken the approach that I'm a vegetarian; its my own personal choice. I don't spread my thoughts with other people, I don't criticize their choices, I don't convince them they are doing it wrong. I simply state my personal choices – I'm a vegetarian – and move forward from there.
Yet in many cases, I've found those words can sometimes be construed as a personal attack. Tempers have flared. Fights have taken place. All over the simple concept of what I choose to eat.
Crazy? Yes. And we've had lots of dinner conversations in our immediate family about this process. But it is what it is.
Still, the world is primarily made up of carnivores. It's still a low percentage of the population that has turned vegetarian and stuck with it over time. To help get you through maintaining family and friend relationships without being bullied about your eating choices, I've discovered these things over the years.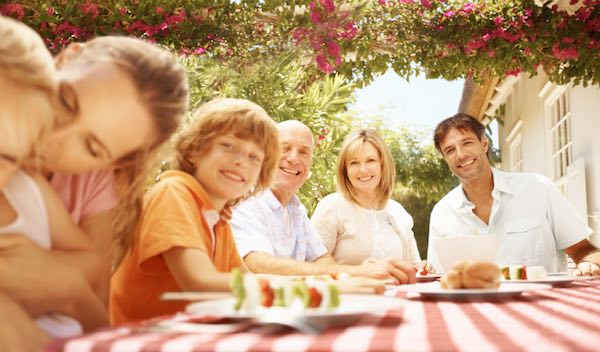 Always Be Prepared
From holiday dinners, to family potlucks, nothing makes a person feel worse than watching you fill up a plate with … nothing. I've been there; its not fun to walk through a line and grab a few carrot sticks from the veggie platter with nothing else edible in sight. It leaves the host anxious, and it leaves you hungry! Always volunteer to bring a dish to share, whether the host requests it or not. I even bring my own crockpots or warming plates to make sure I'm not interfering with the hosts' cooking schedules. I also make extras in case non-vegetarians want to sample what we've brought. When the host knows your vegetarian, he or she will almost always welcome this, as they are usually a little nervous about the process anyway.
Watch Your Words
People usually become vegetarian for one of two reasons: for the health benefits or for animal welfare reasons. The two often cross over quite a bit, and become entangled in your ultimate reason why you choose to move to a vegetarian lifestyle. And for that reason, when people ask you why you became vegetarian, it's usually for one of two reasons: they are generally curious about your decision, or they want to pick a fight. Instead of getting into a full blown discussion behind your reasons, find out their motives first. The conversation can continue once you determine interest.
Start with light hearted statements. "I decided to only eat plants." That is much less threatening than saying "I don't want to murder animals anymore." People will be more curious and less reactive when you keep it light and educational in the beginning.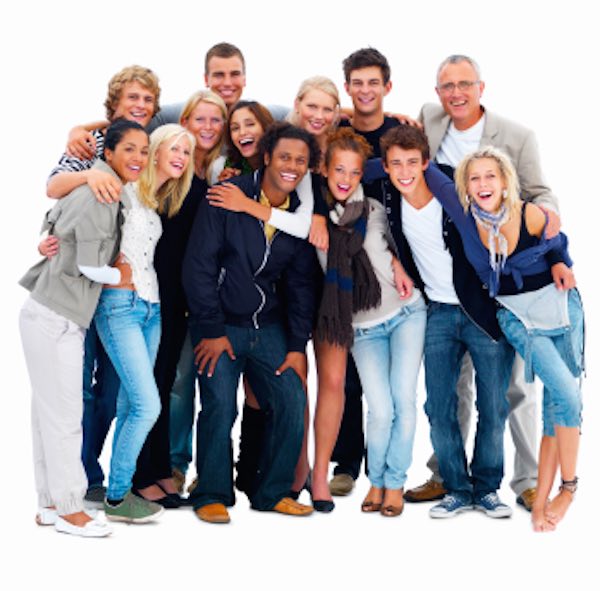 You're Not The Only One
WikiHow makes a great suggestion for dealing with resistance from people by explaining that you aren't the only one who is vegetarian. Wikipedia has a list of people who share your vegetarian/vegan ideals. Choose some that are meaningful to you, and learn a little bit more about what made them vegetarian. Then use those references when teaching your family and friends more about vegetarianism. For some family members, learning that this isn't as "far out there" ideal as some people think it is can make a world of difference.
Stop Apologizing
As a vegetarian, I've found myself apologizing from the beginning. "I'm sorry, we're vegetarian. Can I bring something to the dinner this weekend?" If you start out the conversation by apologizing, it instantly puts you in the wrong light. If you have Celiac disease and need a gluten free diet, would you apologize for your diet? If you were diabetic, would you apologize for your food choices? So make it about the health benefits. "I'm vegetarian. May I bring my favorite veggie salad I'm sure all will love?" Always remember you set the tone for the conversation that will follow.
Stop Announcing It All The Time
While it's okay to announce your vegetarian lifestyle to the host so you'll have plenty of foods for you to choose from, you don't have to announce your position to everyone at the potluck. Weave through the line and pick up what you can eat, while not making it a big deal for the things you leave behind. When you go out to dinner with friends, order a vegetarian meal from the menu without announcing to the group your choice in meals. Make sure you have options, and move on.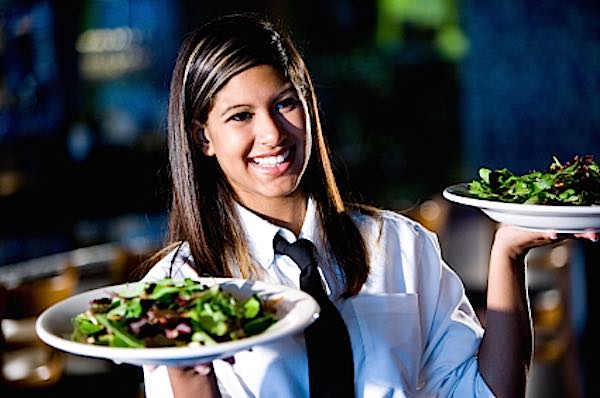 Direct Your Dining Choices
As a vegetarian, I'm sure you've noticed that the chain restaurants often don't have a great selection of food items for us veggies. When your non-vegetarian friends are trying to decide what restaurant to go to on Friday night, don't sit back and say "I don't care". Take an active voice when making suggestions, and your friends may discover new favorite places along the way. Just because people aren't vegetarian doesn't mean they can't enjoy a great veggie meal from time to time. And in many cases, they may discover vegetarian meals are even better than what the anticipated. There are several websites and apps that can help you discover the best vegetarian restaurants in your current location: HappyCow, Vegan Restaurant Finder, VegDining. Or just Google Vegetarian Restaurants with your city or location and you should have plenty of options to choose from.
Bring About Awareness
The benefits of being vegetarian are growing. And as such, restaurants have more healthy options than ever before. I've noticed it in some of the many places I once visited as a meat eater, and have had to give up on as a vegetarian. For example, my sister has always loved Chili's restaurant. Yet I gave them up several years ago because they had nothing to offer a vegetarian like me. A few months ago I gave them a try and to my surprise, they had several vegetarian options on the menu. Restaurants will change if they have a reason to. Always ask the waiter what the vegetarian options are. In some cases they may have them off menu and be willing to create an option just for you. At a minimum it alerts the staff that there is a person without options in their restaurant, and with enough feedback, they may make a change for the better.
Invite People Over
As you discover your personal favorites, have a dinner for your family and friends so they can experience what vegetarian food is all about. When we began discovering how good some of the vegetarian recipes we were making really were, we knew others would enjoy the outcomes as well. Create your own buffet with a selection of your favorites. Then invite people over for sampling. Realize you aren't there to convert them to a vegetarian lifestyle; but enjoying a non-meat based meal once in awhile will never hurt anyone.