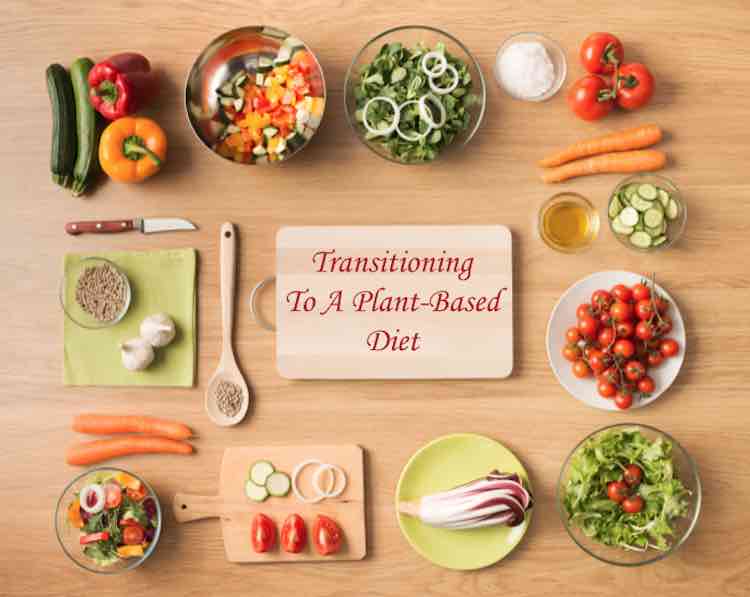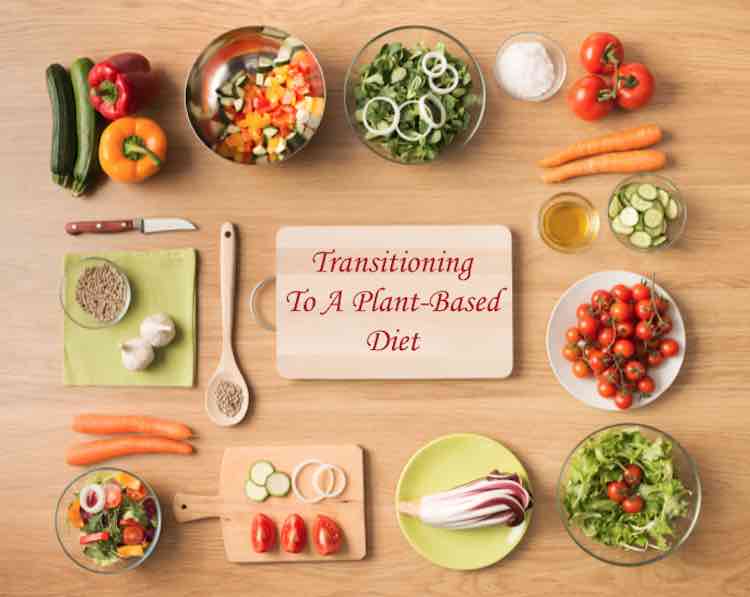 A plant-based diet is becoming increasingly more popular in the world. You'll find dozens of cookbooks promoting it, articles in mainstream media, even former presidents touting the benefits of moving to a plant-based diet.
But what exactly is a plant-based diet? And how does it differ from being vegan?
As the name suggests, a plant-based diet focuses on plant-based foods: vegetables, fruits, legumes, grains, nuts, and seeds. A plant-based diet never contains meat, fish, dairy, eggs, cheese, gelatin, or other animal by-products.
Because a plant-based diet eliminates animal products, many assume plant-based is synonymous with vegan – you can substitute the two interchangeably. And while there are many things alike between the two, there is one subtle difference.
According to Wikipedia, veganism is defined: "the practice of abstaining from the use of animal products, particularly in diet, as well as an associated philosophy that rejects the commodity status of sentient animals. A follower of veganism is known as a vegan."
Veganism is deeply rooted in the cause of animal rights. To be vegan is a lifestyle choice that involves both personal beliefs and politics. Vegans not only work to eliminate all animal by-products from their diet, but they also stretch to eliminate all animal by-products from their entire life. That means they remove leather, fur, and silk from their clothing, accessories, even furniture items. They will even eliminate products that come from insects, such as beeswax and honey.
While a plant-based meal would qualify as vegan, not all plant-based followers are vegan. For example, some plant-based diet followers are perfectly comfortable adding honey to their diet, or placing leather seats in their cars.
The term "plant-based" is in general used to describe a healthy approach to eating, one that is made from whole, plant foods, and never includes something that is processed. Oreos are in fact vegan, but they would never be considered a part of a plant-based diet because they are also highly processed.

Why Do People Switch To Plant-Based Diets?
People move to a plant based diet for as many reasons as there are people. Plant-based eating isn't something most people fall into. Instead, they find it by becoming concerned either with their health or the food supply. Both are very good reasons for including more plant based items and less processed and meat items in your daily eating habits.
Diabetes Prevention
Diabetes is at epidemic proportions in our society, with roughly 387 million people living with diabetes, according to the International Diabetes Federation. What's worse, this number is expected to soar to nearly 600 million over the next twenty years. Type 2 diabetes is entirely preventable through your diet. Plenty of research suggests that a plant-based diet will ward off this disease.
Hypertension
About one in three adults suffers from high blood pressure. It's so common we rarely think about it as we age. Yet lots of research suggests a diet loaded with fruits and vegetables can lower blood pressure. Significantly in some cases. People who averaged eight-plus servings of fruits and veggies each day are 30 percent less likely to have a heart attack or stroke when compared with people who have less than 1.5 daily servings. And because heart disease and stroke are the two leading causes of death here in the US, there are reasons to adapt to a plant-based lifestyle.
Weight Loss
There is plenty of evidence to suggest that vegetarians take in fewer calories, which means their average weight is less than others consuming processed and animal products. While a plant-based diet doesn't necessarily equate to living the lifestyle of a vegetarian, opting for more fruits, vegetables, legumes, beans and whole grains instead of meat will, in general, introduce fewer calories into your diet.
And this is all just a start. People start a plant-based diet for many reasons, including to improve skin tone, introduce more fiber, reduce cholesterol, improve vision, create a better digestive system, reduce migraines and headaches, and much more.
What's The First Step?
All great reasons, right? Enough great reasons to have you jumping up and screaming "yes." But just like any other change you make in your life, if you jump in and make a major change overnight, you're very likely to return to your old routine almost as quickly.
A plant-based diet is a healthy goal. But transitioning slowly and effectively to it simply makes more sense. It will improve the process and your chances of sticking with it long term.

1. Remove fast food first
Taking one step at a time is your best course of action. And luckily one of the easiest places to start is to remove fast food first. Are you used to stopping by a fast food restaurant on your way … anywhere? You're not alone. People use the drive-thru for breakfast, lunch and dinner, and everything in between, assuming it's the quickest way to get a meal. But fast food is the worst food for your body.
Focus on eating more fresh whole foods and avoid the fast food line. Spend a little extra time in the selection process knowing your body will reward you.
2. Remove processed foods
When you learn to make better choices when you're out and about, busy with your daily activities, the next place to conquer is your processed food eating habits. What's in your refrigerator and pantry? If it comes in a box from the middle of the grocery store, it's probably not very healthy. Concentrate on replacing snacks from boxes and packages with whole food treats.
3. Give up one animal at a time
Before I got pregnant, mad cow disease was making the news on a regular basis. The fear of what mad cow disease did to a brain was all we needed to make a conscious decision never to eat anything processed from a cow again. Not only did we have our bodies to think about, but if we wanted to bring a child into this world, we had to think about her body too. Giving up everything from a cow was one of the easiest things we did with all of that in mind.
The American Institute for Cancer Research suggests limiting your consumption of red meat for a variety of reasons. There is convincing evidence that red and processed meats are a cause of things like colorectal cancer and stomach cancer. And it's not just cancer. The nutrient carnitine found in red meat has been shown to contribute to clogged arteries, high cholesterol levels, and heart disease. Start with a cow and move forward from there.
4. Add, never subtract
If you take something away, how do you feel? Like you're missing out, right? But if you add something to your life, it brings joy instead of sadness.
That's why most diets don't work. When you take something away, you crave it all the more. Change your mindset to add good things into your diet instead of taking things away. Make it a rule to incorporate a new fruit or vegetable into your recipes. Find a way to replace something you loved but was unhealthy, to something new that has more nutritional value. You have tried my Vegan Peanut Butter Cups, haven't you?
5. Plan your meals ahead of time
Nothing is worse than waking up in the morning and feeling rushed. That's what leads to the drive-thru. Instead, plan ahead of time and create healthy meals when you have a few moments to plan and cook. I make a large batch of my Quinoa Cereal, and it lasts for up to two weeks. If you have a heavy-duty blender like a Vitamix, you can whip up a tasty smoothie in just a few minutes of time.

6. Think like a plant-based eater
The more you start living the plant-based diet lifestyle, the more you'll start thinking about what else you can do. Remember, this is a lifelong process. It won't happen overnight. But once you make one change, it will lead to an awareness of something else. Follow these paths to learn all you can about building things into your new routine.
For instance, everyone eating a plant-based diet should be sure they are getting enough vitamin B12. Vitamin B12 is only found in the soil or in animal products, if the quality is high enough. Supplementing with B12 will ensure you don't have deficiencies that can lead to anemia, fatigue, mania and depression.
7. Find what does it for you
Let's face it; we only stick with things that truly resonate and motivate us. Why would you pursue things that you had no interest in?
If a plant-based diet is in your future, know your why.
My motivation started back in 1994, when my father died at the age of 54 from a massive heart attack. He was only 54, so I started asking why. And that why has led me on the most amazing journey to where I am today.
Your why is for your reason alone. But when you fall off track or question it all, return to that why. Watch documentaries. Educate yourself on the benefits. Take a cooking class. Join a community of like-minded people to help you stay focused on your why.
Your health will thank you for it.