"What is it with females and their chocolate?" Andrew says this every time I make my way into the kitchen looking for something sweet.
I'm not a big sweets person. And after reducing my sugar intake substantially over the years, it's more difficult than ever for me to eat prepackaged desserts.
Sure, I'll have gelato every once in a while, but even with that, a tablespoon satisfies my sweet tooth and I'm happy once again.
Dig Deeper: Find other recipes
I don't keep gelato in the house much. But I do almost always have the simple ingredients necessary to make these yummy Peanut Butter Cups. They are super easy (only 3 items – chocolate, peanut butter & nutritional yeast), taste great, and really aren't all that bad for you. 😉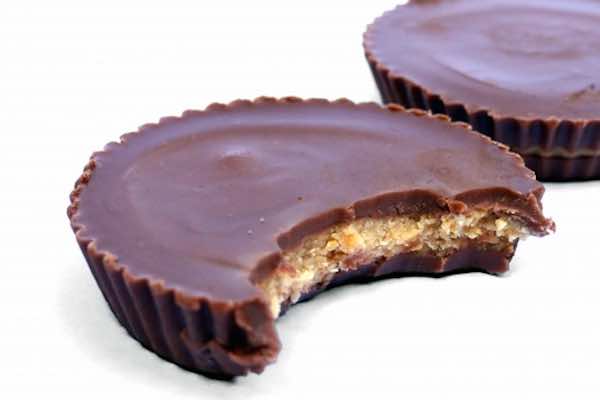 Vegan Peanut Butter Cups
2015-07-24 12:18:12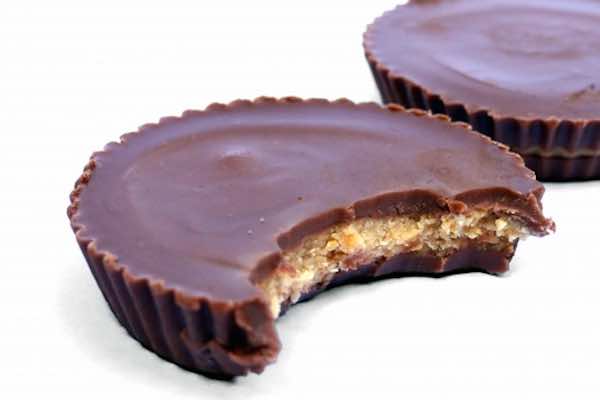 Super easy peanut butter cups that can provide you with dessert in record time!
Ingredients
1 1/2 cups melted chocolate
1/3 cup peanut butter, organic
1 teaspoon nutritional yeast
Instructions
Melt chocolate in a microwavable bowl. This is where you can change up your recipe any time you choose. Try selecting a quality dark chocolate bar. Or use chocolate chips. Or use a cocoa/coconut oil mix.
Spoon a thin layer of chocolate into 6 muffin size paper muffin liners, or 12 miniature sized liners.
Allow chocolate to cool slightly.
Mix together peanut butter and nutritional yeast. The nutritional yeast gives the peanut butter a slightly gritty texture, and will more closely resemble a traditional Reese's peanut butter cup filling.
Spoon the peanut butter into the 6/12 cups and level.
Spoon the remaining chocolate over peanut butter and completely cover.
Allow to set before enjoying. To speed up the process, you can place them in the freezer for up to 10 minutes, or store in the refrigerator for later enjoyment.
TheVeggieTraveler.com - Eating Healthy Vegetarian and Vegan All Over The World https://theveggietraveler.com/