Remember those holiday mornings when you woke up to the smell of something good – something extra special you didn't get all year through?
I remember running downstairs to a plate full of ooey gooey cinnamon rolls, with frosting dripping slowly down the sides. We'd grab a plate full of goodness and head into the living room to watch the Macy's parade on television. We'd sit there snuggled up under our blankets, and head back for seconds. Okay, and sometimes thirds.
Traditions are hard to break. Which is why I've carried that over to my own family.
When my daughter was little, she would always be up to help me. She loved choosing what to make, helping me get all the ingredients ready, and stirring, kneading and baking what ever goodness we decided upon.
Today things are a bit different. If you have a teenager, you know that unless you are willing to have breakfast sometime in the early afternoon, you're on your own when it comes to whipping up a special treat.
So I sat down about a week before hand to come up with my Thanksgiving day menu. And to start off the day, I turned to my favorite vegetarian cookbook – Herbivoracious for an idea.
Caramelized Pear and Ginger Scones
Michael promised these were his own special favorites – the thing his kids most request when they have guests spend the night. So we gave it a try.
Cooking the pears in cinnamon and ginger.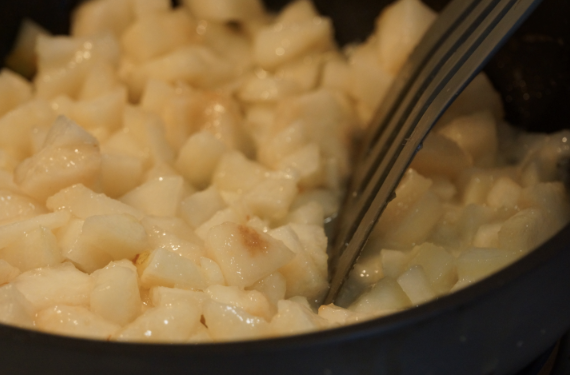 Roll them up and cut out scone shapes.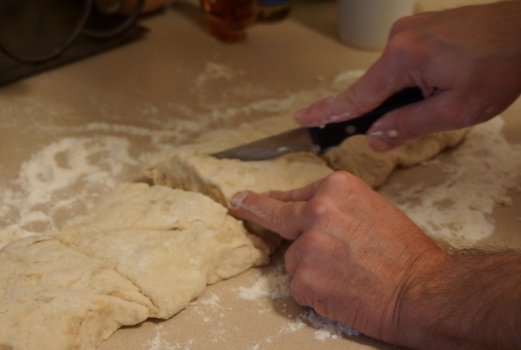 Place them on a pan and bake them.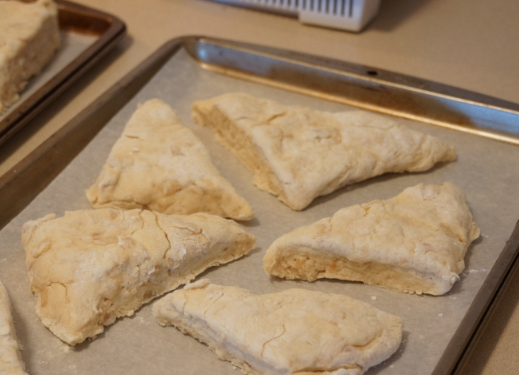 Ohhh, the final product was amazing. Enough to get a 17 year old out of bed…