I love summer. Summer means playing outside, long hikes, days at the beach, summer concerts and outdoor plays.
Because we're outside more than we are in, I look for a variety of recipes that are quick to make and even easier to throw in our cooler and be ready for a meal anywhere we choose to take it.
These past couple of weeks, concerts are in full force around the Portland area. (Like Cloverdayle here in Lake Oswego, Oregon.)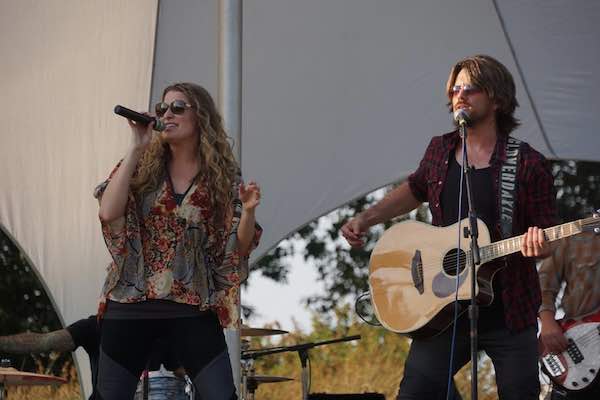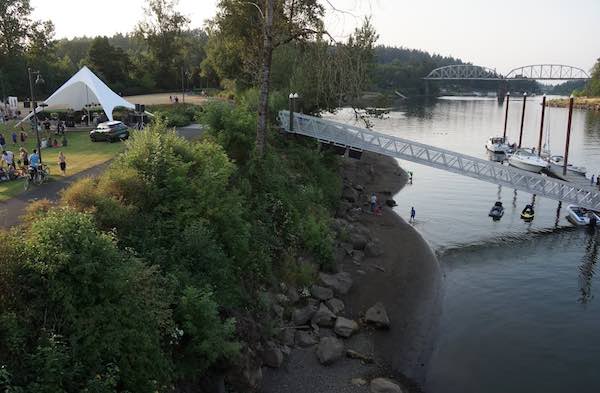 So we pack up our cooler filled with good eats – strawberries and blackberries from the local farmers market, a spinach salad with blueberries and walnuts, a bottle of wine, and one of my latest favorites, White Bean and Spinach Vegetable Wraps.
These wraps are super easy to make, and can be stored in the refrigerator for a day, making them easy to make the night before you're ready to head out for the day.
I choose a spouted whole wheat tortilla that gives you added health benefits.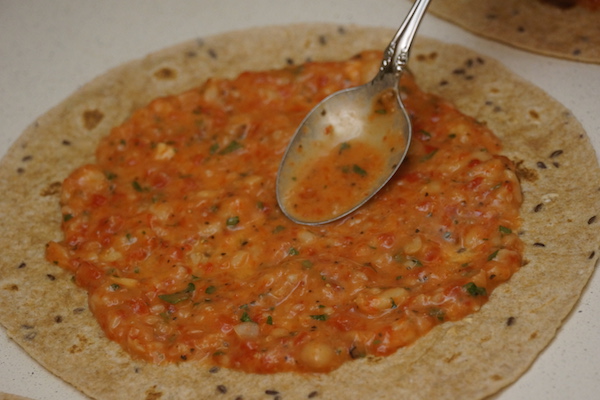 Then make sure you leave about a one inch space around the ages for rolling – that will keep your tortillas sauce-free on the outside, and all the yummy goodness on the inside.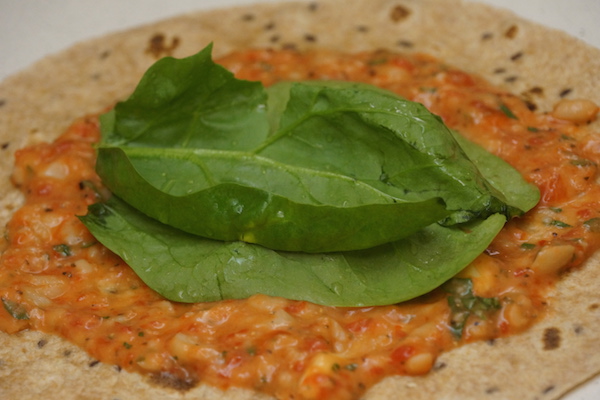 When selecting spinach leaves, use several to cover the wrap completely. This will give you a hearty crunch when you bite into the wrap. I've found two wraps are perfect for a hearty lunch or dinner, especially when you add in a few berries or possibly some veggies as an appetizer.
White Bean and Spinach Vegetable Wrap
2015-07-13 12:06:02
Serves 3
Ingredients
1 (15 oz) can white beans (cannellini, great northern, etc)
1 (7 oz) jar roasted red bell peppers, drained
2 tablespoons fresh lemon juice
1 tablespoon extra virgin olive oil
1 to 2 cloves garlic, to taste
salt and pepper, to taste
6 10 inch whole wheat tortillas
6 large spinach leaves
Instructions
In food processor or blender, process the beans, red bell peppers, lemon juice, oil, garlic, salt, and pepper until pureed and smooth.
Place the tortillas on a flat surface and place equal amounts of the bean mixture into the center of each tortilla. Spread leaving a one inch border around the tortilla.
Place one large spinach leaf onto each tortilla.
Tightly roll tortilla from the edge nearest you, folding in the sides as you go. Wrap tightly in plastic wrap and refrigerate a minimum of 60 minutes, or overnight.
Notes
Pack into your cooler and enjoy! It's the perfect meal for on the road!
TheVeggieTraveler.com - Eating Healthy Vegetarian and Vegan All Over The World https://theveggietraveler.com/