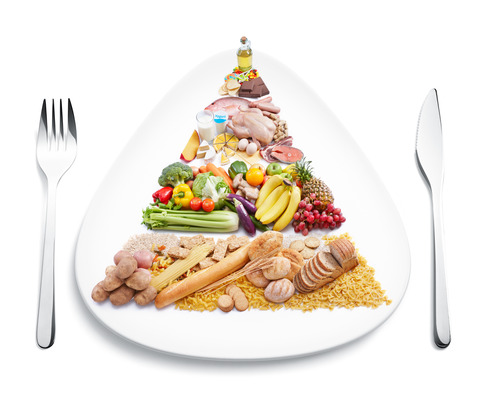 Have you ever gotten a wild and crazy idea and decided to change your life drastically in an instant?
One of two things usually happens.
You immediately put the whole idea out of your mind and go back to your old behavior
You give it a try – for a day or two – and eventually claim defeat and go back to your old behavior
All you have to do is look at your New Year's resolution lists to know this is true.
How many times have you said something like "I'm going to lose 50 pounds" and been able to follow it through and get it done?
Yep. Not very often.
So let me paint you a picture.
A friend returned from a doctor's visit with test results that were alarming. Cholesterol was high. Blood pressure was rising. The signs were there that midlife was inching its way closer into her life, and medication wouldn't be far behind it. She wanted desperately to change her ways. To be healthy and active for when her kids grew and moved from elementary to high school. To enter her forties and fifties as healthy as possible.
So she did something radical and declared herself a vegan. After years of living on a Western diet – meats of every flavor, processed foods from every aisle of the market, and the occasional Crispy Crème donut in hand – she made the decision only to subscribe to a vegan diet from now on.
And she failed.
Yep, surprise, surprise.
I knew it would happen; the only question was how long it would take. Minutes? Hours?
There is science behind making big changes in your life. There are ways to change your habits.
It's impossible to change radically overnight. (Or almost impossible. Of course, there's always the story about how someone quit cold turkey and changed drastically. That's why they're the case studies and testimonials.)
But for us average people, instant change is too much to bear.
Yes, there's always a story about a person who radically changed their diet and went vegan after a lifetime of eating meat. But they are few and far between.
If you have the desire to change your diet around and introduce vegetarian meals into your daily routine, do it a little at a time.
It's not too difficult. And it doesn't take willpower you don't think you have.
Becoming a vegetarian has a lot of benefits.
It helps you lose and maintain a better weight
It is possible to be vegetarian and take in some of the worst foods on the planet. A diet of Coke, french fries and Oreos is technically vegetarian. Healthy? Not in the least. But if you approach vegetarianism with an open mind, taking in a wide variety of plant-based products with a wide array of nutrients, studies show you're less likely to be obese than meat-eaters.
It helps you take in more nutritious foods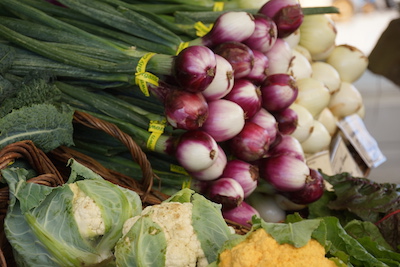 In general, vegetarians replace meat with more nutritious foods. They become conscious of taking in a wide variety of good-for-you foods that help them live healthier. Fruits, vegetables, beans, legumes, whole grains, and more all help provide all of the nutrients a body needs for peak performance.
It helps the environment
There are numerous ways the meat industry harms the environment, from wasting our resources (raising animals for food takes enough grain resources that could feed the world) to polluting our water supply with their waste, and much more.
It helps you reduce food poisoning
Millions of people get food poisoning from the foods they eat. And in many cases, a great deal of the harmful bacteria comes from meat. If not processed properly, stored properly, prepared and cooked to extract the bad stuff, it has the potential of putting you at risk. You might say that vegetables have had their share of bad luck too, but increasing evidence suggests it may come from fertilizers and contaminated water supplies (from animal waste) introduced into the root systems or applied directly to the fruits and vegetables themselves. If you cut meat out of your diet, your risk of food poisoning will go down.
It helps you take in less fat
Meat may have a lot of protein, but it also has a lot of fat. Especially saturated fat. Which means by cutting meat out of your diet, you'll be lowering the amount of bad fat you take in each day, replacing it with good fats we need for energy. This greatly reduces a variety of diseases, including heart disease.
It reduces suffering
Animal farming is one of the most horrific industries on earth. Animals live in horrible circumstances and are brutally slaughtered for our benefit. If you cut meat out of your diet, you help reduce this ruthless process.
All great reasons. But how do they help you stick with your vegetarian plan?
What Is Your Why?
Ask yourself why you want this. Because the why gives you your reason.
No habit can be created if you don't have a reason behind it. Ask any vegetarian out there why they became vegetarian, and they'll have a solid reason for doing it.
Mine, for instance, started because of my health. When my father died at 54 of a massive heart attack, I began a quest for better health. I didn't want to be on heart medication in my thirties, like my father was. And I wanted to live longer than my early fifties. I wanted to be strong and healthy to the ripe old age of 100. And the more I searched, the more I kept coming back to doctors who had scientific proof plant based diets were the solution.
Of course my "why" has changed over the years. I've added all of the above as my "why's" as well.
But you have to start somewhere. So what is your "why?"

Make One Change
Again, no one can make a drastic change and expect to keep it in place. It rarely works.
But to take a tiny step, that works almost every time.
So choose something small that you can stick with. Some of the steps you can take include:
Eliminate red meat
Stop drinking soda
Eliminate processed sugar
Eat a salad for lunch every day
Visit the farmers market every Saturday
Cut up vegetables and put them in snack size containers
Find a new cookbook
Try one new recipe a week
Create a week of menus
Sign up for a vegetarian cooking class
Find a vegetarian meetup group to join
Watch a documentary on food
Clean out your pantry and stock up on vegetarian basics
Reduce the amount of packaged foods in your home
Dedicate an hour to cooking dinner each night
Find a new restaurant and a new favorite meal – Chipotle has sofritas, a tofu mixture that is hot and spicy and as good as any of their meat products
Once you have one habit down, move to another. They add up quickly over time. And they are much easier to keep in your life. For good.
Have Fun With It
Diets don't work because they are almost always created to deprive you of something you desire. Anything that is restrictive, depriving and a grueling ordeal won't have the potential of sticking in your life for the long term.
Don't ridicule yourself for splurging here and there. Accept each day as a new day to try again.
Cheese is still one of the weakest points of my diet. I've talked with many vegetarians and know this to be true for many.
Because I still like going out to dinner with friends. And when I go out with non-vegetarian friends, we often end up at restaurants that offer a wide variety of foods. Most dishes are still created with cheese; it's one of the most widely used products in our western diet.
I avoid it when I can, but I don't belittle myself for having a slice of pizza. I'm there to have fun. To enjoy the relationships I've created over the years. And one slice of pizza isn't going to change the world.
Your why will guide you. Your changes will impact you more than you know. And over time, you'll learn exactly what means the most to you, and implement the changes in your life.
Vegetarianism … one day at a time.